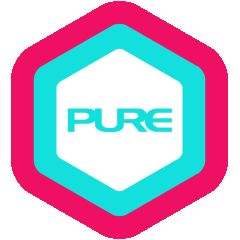 Workshops
Weekend Asana Intensives with Hee Boon and Quan Qi
This intensive yoga programme spans four weekends and is designed to help you progressively deepen your practice. The classes are carefully tailored to enhance the strength and flexibility of your hips and spine, as well as build upper body strength and awareness for inversions.
The programme is designed to be progressive, building on foundational poses and gradually increasing in difficulty as students become more skilled and comfortable with the movements. This helps avoid injuries and allows you to develop your practice over time.
Each session begins with a gentle warm-up sequence to prepare the body for practice. The focus then shifts to a series of yoga poses that continue to build strength and mobility in the lower body. In the second part of the class, the instructors will guide you through inversions, including headstands, forearm stands, and handstands. Instructors will provide preparatory exercises and modifications to ensure that everyone can approach these poses safely and confidently. Partner work is included in this intensive as well, as it can be a helpful way to deepen stretches, build trust, and gain a greater understanding of one's own body in relation to others.
By the end of the programme, you can expect to have a deeper understanding of your body's capabilities, increased strength and flexibility in the spine and upper body, and a greater sense of relaxation and inner calmness. You will also learn new techniques for approaching challenging poses and how to incorporate these poses into your regular yoga practice.
Whether you are an intermediate or advanced practitioner, this intensive programme will help you elevate your yoga practice and take your skills to the next level. Come prepared to challenge yourself, learn, and grow in a supportive and inspiring environment.
Saturday Sessions: Hips & Inversions
1, 8, 22, 29 July, 9am-12pm
In the Saturday classes, you will be working on hip-opening poses and straddle inversions. This will help to release tension in your hips, increase your range of motion, and build strength in your upper body as you work towards inversions. The instructors will guide you through various hip-opening poses, working towards front splits, middle splits and the yogi staff pose. After which, we will progress towards inversions like the straddle and lotus headstand, forearm stand, and/or handstand. You can expect to learn proper alignment techniques, preparatory exercises, and modifications to make the poses accessible to all levels.
Sunday Sessions: Backbends & Inversions
2, 9, 23, 30 July, 9am-12pm
On Sundays, the focus shifts to backbends and backbend inversions. The instructors will guide you through various backbend poses such as the wheel pose and forearm wheel pose. These poses will help to open the chest and shoulders, improve your posture, and increase your overall flexibility. You will also continue to work on inversions such as the scorpion and hollow back.
Full training
Early-Bird Price (20% discount): $520
Loyalty Price (30% discount): $455
Regular Price: $650
4 sessions (either 4 Saturdays or 4 Sundays)
Early-Bird Price (20% discount): $360
Loyalty Price (30% discount): $315
Regular Price: $450
No refund or credit will be given for cancellation starting 2 June 2023.
All refunds are subject to a 10% processing fee that will be deducted from your refund. 
*If there is any discrepancy between the printed and web versions, the web version shall prevail. 
*Please refer here for the full terms & conditions