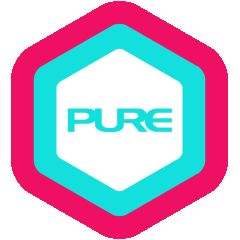 Workshops
Beginner's Headstand Workshop with Derris Chew
This workshop introduces and guides beginners to learning the headstand. It takes an introductory approach where you will learn the preparation, technique and alignment principles of the headstand.

This workshop is for those who want to experience a headstand for the first time. It is also suitable for those who want to refine their headstand as well as how to stay safe and longer in a headstand.

Enjoy your journey to a headstand: free yourself of the fear of an unfamiliar upside-down world and learn what it takes to stand on your head and hands.

In this workshop, you will learn:
• Basic drills and preparation for a headstand.
• Techniques to get into a headstand, stay in the pose and come out of the pose safely.
• Develop strength, mobility and balance.
• Overcome fear of falling.
• Benefits and contraindications of a headstand.
This workshop is specially tailored for beginners who want to attempt their first headstand. Modifications and options will be offered at the teacher's discretion depending on the student's comfort level and ability.

Students with high blood pressure or with medical concerns being upside down are advised to consult with their medical doctor before proceeding.
Session 1:
9:30am–11:30am, Saturday 15 July

• Introduction, benefits and contraindications
• Basic drills to improve strength and flexibility
• Preparation to get into a headstand
• Practice


Session 2: 
9:30am–11:30am, Sunday 16 July 2023

• Techniques to improve balance
• Drills to safely come out of headstand
• Practice
Full Training
Early-Bird Price (20% Discount): S$134.40
Regular Price: S$168

Single Session
Early-Bird Price (20% Discount): S$88
Regular Price: S$110
*Early-Bird is valid until 15th June 2023.
Derris has been practicing inversions for more than a decade and has been consistently teaching poses such as the headstand for more than six years. The focus of his teaching methodology is on exploiting strength and mobility with intelligent alignment for a safe upside-down practice. His light-hearted teaching style is structured so that learning is not only easy but also fun.
Photos and videos may be taken, solely for PURE marketing purposes.

Application Pricing
Early-Bird Price: Applications to be sent in on or before 15 June 2023

Refunds/Cancellation
· No refund or credit will be given for cancellations starting 16 June 2023
· All refunds are subject to a 10% processing fee that will be deducted from your refund.

*If there is any discrepancy between the printed and web versions, the web version shall prevail.
*Please refer here for the full terms & conditions