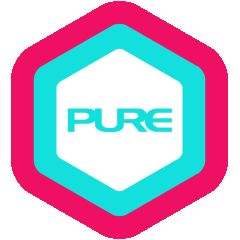 Teacher Training
40-Hour Rocket Training Level 1 with ROCKET GIRL Amber Jean
Asia Standard Tower – Central Friday-Sunday, 25–27 August
This 50-hour training is a comprehensive introduction to Larry Schultz's Rocket System that's open to everyone wishing to study this style in depth. Facilitated by Amber Jean-Marie, who studied directly with Larry for 11 years and who has over 21 years of experience in practicing and teaching Rocket, it offers students an opportunity to deepen their practice, and will train existing yoga teachers to teach the first Rocket sequence (Rocket 1) and a condensed Rocket practice (Bottle Rocket).
Course content includes:
Physical components
Daily led practice of Rocket sequences 1, 2 and 3
Learn a basic Bottle Rocket for beginners
Sanskrit
Arm balances
Handstands, elbow stand, scorpion pose, crow pose and side crow, eight crooked limb pose
Backbends — wheel, one leg lifted wheel, camel, head on the floor in a backbend, kick overs
Twists
Abdominal strength exercises
Mental components
Study of the Rocket philosophy as developed by Larry Schultz
Development and deepening of one's mental focus
Strengthening work for the mind
Mind-body journalling
Study of the 6-day-a-week rocket sequences and philosophy
Spiritual components
Self-study
Opening the way to becoming a teacher of teachers
Awakening your spiritual fire
Study of the Yoga Sutras
Tuning up your intuition
Study of the history of Rocket practice
Study of the 6-day-a-week practice schedule
Larry Schultz's philosophy
Pacing and tempo
Rocket Vinyasa sequences study
Bottle Rocket for beginners
Rocket 1, 2, 3 for advanced practitioners
Advanced sequencing based on the joints of the body
Arm balance transitions, jumping into yoga push ups and jumping into poses
How to improve the timing and tempo of your practice
Strength and cross-training bootcamps
Deep stretching
Handstand training exercises
Learning how to assist and spot handstands, inversions, arm balances and backbends
Learning the art of flying
Fine-tuning your Rocket practice and teaching
Mechanics of flight study
Weight transfer into the hands
Floating back and forth in the sun salutations
Jump backs from seated postures
Inversions and handstands from standing postures
Arm balances and inversions from seated positions
Creating fluid movements throughout your practice
Floating with control vs explosive properties (ballistics)
Underpinned by the intention to guide you towards self-study and becoming a teacher's teacher, this course has 25 hours of contact time and requires your commitment to the same amount of self-study once you have completed the in-person component.
All applicants are welcome but to graduate from this course as a rocket teacher, you must already hold a 200-hour teacher training certificate.
If you have never practised with Amber, we recommend that you attend her online masterclass.
A Yoga Alliance Professional with over 21 years of experience in the Rocket System, Amber Jean studied Ashtanga as well as directly with Larry Schultz, Rocket's founder, from 2000 until his death in 2011. With Larry's blessing, she facilitates Rocket trainings, including developing an advanced teacher training – Part 2 (click here for details). Amber's close relationship with Larry means that her work is true to the original spirit and philosophy of Rocket, and her experience of training yoga instructors means that every trainer receives an authentic experience and the tools they need to become an effective safe yoga instructor.
40-Hour Rocket Training Level 1 with Amber Jean-Marie
25-27 August
A total of 6 hours

Early-Bird Price: HK$5,800 (Ends 15 July)

Regular Price: HK$6,680
Photos and videos may be taken, solely for PURE marketing purposes.
Event Language
English
Applications
Early-Bird Price: Applications to be sent on or before 15 July 2023.
Regular Price: Applications to be sent starting 16 July 2023.
Refunds/Cancellations
No refund or credit will be given for cancellations starting 16 July 2023.
Valid refunds are subject to a 10% processing fee that will be deducted from your refund.
All applications for a refund (medical & emergency reasons) must be made within 3 days after the event finishes.
Special Offer from nood food
10% off all nood food items or $5 off for all nood cold-pressed juices for all yoga event registrants on dates of the workshop.
Special Offer from KURIOS
1. 15% off for PURE Cardholders and 10% off for non-PURE Cardholders on all KURIOS regular-priced products for all yoga event registrants on dates of the workshop.
To register, please contact any PURE Yoga studio or see reception.
Friday-Sunday, 25–27 August
9:00am–1:00pm
2:30pm–6:30pm
Every day of the course will include some or all of the course content elements with a special focus on the sequences known as Bottle Rocket and Rocket 1, and will include:
Daily led practice
Cross training using the wall and with partners
Yoga philosophy
Mind-body journalling
Practicum for assisting
Sequencing study
Body part focus
Medicine poses
Techniques for savasana
Practice teaching
You'll be encouraged to begin or to develop your practice journal in this training and to document your practice so you can study your progress during this training and beyond.
Total: 24 hours contact-hours + 16 hours non-contact hours
*Please refer here for the full terms & conditions