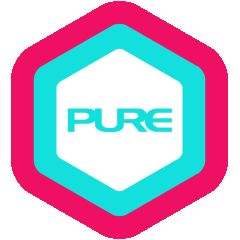 Workshops
One Step Further: An Introduction to Arm Balances & Inversions with Sandy Likitdachavongs
Introduction
Take your practice one step further with arm balances and inversions! In this workshop, we will explore the fundamentals of balancing on your arms and going upside down.
What does the workshop offer and what are the benefits?
This workshop provides you with a safe space to learn about arm balances and inversions. The programme will cover basic drills and alignment techniques that will help build the necessary strength, flexibility and confidence needed for you to take your practice beyond the beginner level with these advanced asanas.
Key focuses
Breakdown of the crow pose, headstands and their variations
Introduction to other arm balances, forearm stands and handstands
Drilling techniques and refining alignment to ensure a safe practice
Requirements
* Suitable for all levels of practitioners who are looking to start their arm balancing and inversion journey
* Not suitable for those with wrist, neck or spinal injuries
Weekend Workshop – 2 Sessions, 9am-11am
Session 1: Saturday – Introduction to Arm Balances
Fundamentals of arm balancing: refining your vinyasa
How to prepare the body for arm balancing
Explore variations of the crow pose
Introduction to more advanced arm balances such as eka pada koudinyasa I and II and astavakrasana
Learn drills and techniques to further advance your arm balancing journey
Session 2: Sunday – Introduction to Inversions
A breakdown of inversion poses
How to prepare the body for inversions
Explore variations of headstands
Introduction to more advanced inversions such as forearm stands and handstands
Learn drills and techniques to further advance your inversion practice
Held from 3-4 June, each session will be two hours long, totalling 4 hours.
Full Workshop
Early-Bird Discount 20% off: S$158.40
Regular Price: S$198
*Early-Bird Discount ends 15 May 2023.
Photos and videos may be taken, solely for PURE marketing purposes.

Applications
Early-Bird Price: Applications to be sent in on or before 15 May 2023
Regular Price: Applications to be sent starting 16 May 2023
Refunds/Cancellation
· No refund or credit will be given for cancellations starting 16 May 2023
· All refunds are subject to a 10% processing fee that will be deducted from your refund.
*Please refer here for the full terms & conditions