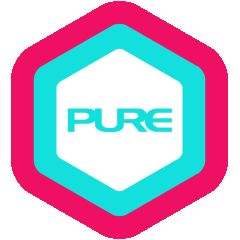 Teacher Training
100hr Yin Yoga Teacher Training - Meridians & Functional Anatomy with Nicky Hadjithoma
This 100-hr Yin Yoga Teacher Training is a comprehensive programme designed for teachers and practitioners interested in understanding the fundamental theory behind yin yoga - including the groundbreaking anatomic theories of skeletal variation and the energetic principles rooted in Traditional Chinese Medicine (TCM).
Each day will begin with an experiential yin yoga practice, allowing students to immerse fully into this holistic practice whilst offering insights into the many ways to theme and sequence a class.
The anatomy component of this training will focus on studying bone morphology of the hips. Interactive anatomy labs will be set up for students to carry out range-of-motion tests and to analyse anatomical variations and individual biomechanics. From here, we will learn how to skilfully apply our observations and insights into pose modifications to accommodate all body types.
To support the theoretical lectures and discussions, teaching labs will provide the opportunity to skilfully apply these functional principles into practising and teaching individualised yoga.
This highly engaging and thought-provoking training will change the way you practise and teach yoga forever – leaving you with a thirst to understand even more about human variation and how it applies to all styles of yoga.
Graduates of this Yin Yoga Teacher Training will not only understand the various theories behind this beautiful practice but will also leave with the necessary skills to teach a thoughtful and competent yin yoga class. The training will be split into three parts:
Theory and Practice of Yin Yoga
Functional Anatomy focusing on the hips
Meridians in Yin Yoga (TCM fundamentals)
Students who attend 100% of the training will receive a 100hr Yin Yoga Teacher Training certificate, from Yintelligence School of Yin & Functional Yoga. These training hours can be added towards your Continuing Education with the Yoga Alliance.
This training is designed to provide a comprehensive foundation in all theoretical and energetic aspects of yin yoga. Upon completion, you will have gained the most essential skills necessary to confidently teach yin yoga to all levels.
A) Yin Yoga Theory & Practice
Learning Model: Shravana, Manana, Nididhyasa
History of Yin Yoga
The Theory of Exercise
Three Layers of a Joint
Tension & Compression Theory
Aesthetic vs Functional Yoga Practice
Sutra for Functional Alignment (Paul Grilley's 14-10-7 Model)
Detailed Analysis of 5 Yin Yoga Archetypes
Analysis of Classic Yin Yoga Poses
Prop Usage in Yin Yoga
Modifications and Safety in Yin Yoga
How to Teach Functional Yin Yoga
Yin Yoga Sequencing
Meridians in Yin Yoga
Teaching Practicum & Feedback
B) Meridian Theory (Traditional Chinese Medicine)
Fundamentals Of Traditional Chinese Medicine
History of TCM
Yin Yang Philosophy
TCM Viscerals (Zang Fu)
Theory of Qi
The Three Treasures
The Four Vital Substances
Meridian Pathways & Circuit Flow
Meridian Tracing & Palpation
Meridian Clock
Causes and Symptoms of Qi Disruptions
Meridians and Organ System Health
Meridians and Emotional Health
Hand and Foot Meridian Points
The Five Element Theory
Five Colours and Five Tastes
Meridian Nidra
C) Applied Functional Yoga Anatomy (Hip)
Hip Anatomy 101
Physiology and Kinesiology (Hip)
Skeletal Variations (Hip)
Functional Anatomy Lab (Hip)
Analysis of Yin Yoga Poses (Hip)
Total 12 days
11-14, 16-19 & 21-24 November
(Days off: 15 & 20 November)
Morning Session: 8:00am – 12:00pm
Afternoon Session: 1:30pm – 5:00pm
This training is suitable for all levels. No pre-requisite is required. 
Designed for students and teachers who are interested in learning about Yin Yoga and incorporating its philosophy into their practice and teaching. If you would like to learn more about the history of this practice, delve deeper into the study of yoga anatomy, gain a better understanding of Chinese meridians, or simply wish to deepen your yin practice, this training is for you.  
Full Training
S$1,998 (First 5 sign-ups exclusive)
S$2,240 (Early-Bird 20% Discount - Sign up before 31 August)
S$2,520 (Early-Bird 10% Discount - Sign up before 15 October)
Regular Pricing: S$2,800
This training and its contents are intended to serve as a reference for general health maintenance and well-being. The contents in this training are not meant to replace medical advice from doctors, nor diagnose or treat medical conditions. This training is taught by a yoga teacher, not a Chinese Medicine doctor. Upon completion, students will not be certified in any practice relating to Chinese Medicine. This training is simply designed to help yoga teachers sequence a yoga class that will complement and support any Chinese Medicine treatment plan that is outlined by a certified Chinese Medicine professional. Students should consult the relevant medical professionals before attempting any of the recommended practices taught in this programme.
Photos and video may be taken, solely for PURE marketing purposes. 
Early-Bird Discounts
Early-Bird Price: Application sent in on or before 15 Oct 2023. 
Regular Price: Application sent in starting 16 Oct 2023.
Refunds/Cancellation
No refund or credit will be given for cancellation starting 16 Oct 2023.
All refunds are subject to a 10% processing fee that will be deducted from your refund. 
*If there is any discrepancy between the printed and web versions, the web version shall prevail. 
*Please refer here for the full terms & conditions