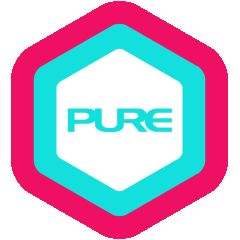 Workshops
PURE x Meddy Teddy Kids Yoga with Jimin & Skye
Introduce your child to yoga with Jimin, our kids and family yoga-certified teacher and her daughter, Skye, through a series of age-appropriate yoga poses, breathing exercises and relaxation techniques. This fun and engaging workshop is designed to introduce children to yoga practice in a supportive and social environment and is suitable for kids aged between 7 to 11 years old.
Every child will receive a Meddy Teddy Bear as a welcome gift; it will be used during the class.
Class size is capped at 20 children to ensure a warm and welcoming environment for your child to connect with their body and mind in a positive and nurturing way.

Take this chance to do your part to create a better future for underprivileged children as all proceeds will go to the Singapore Children's Society.
Saturday, 2 September, 1-2pm  or  Sunday, 3 September, 1-2pm
Full Workshop
S$60 per child
Photos and videos may be taken, solely for PURE marketing purposes.
The workshop is for children only; you may drop your kids off 10 minutes before the class starts.

Refunds/Cancellations
· No refund or credit will be given for cancellations starting 25 May 2023
· All refunds are subject to a 10% processing fee that will be deducted from your refund.

*If there is any discrepancy between the printed and web versions, the web version shall prevail. 
*Please refer here for the full terms & conditions