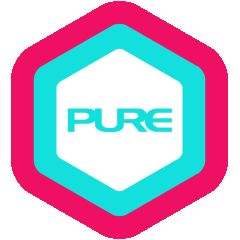 Workshops
28-Hour Iyengar Yoga Immersion with Bhanu Singh
The goal of this workshop is to guide students to experience Sthirta (the stability of the body and mind) and Sukha (the serenity of the mind and intellect), which are the very essence and purpose of practising yoga and the asanas. This workshop also aims to educate all practitioners on how one can practise to overcome various individual challenges relating to their body structure and occupation.
In this series of workshops, Bhanu's teachings will focus on the usage of various essential Iyengar Yoga props such as belts and straps, blankets, yoga chairs, and blocks to bring about a holistic approach to practising yoga to harmonise the body, mind, and soul. Students will gain an in-depth understanding of how using such props can help elevate their practice to gain even greater benefits from practising yoga.
Guru Ji (B.K.S. Iyengar) once said that practising yoga asanas without props is an egoistic (Rajasic) approach and using it transforms you to be humble (Sattvic). They are vehicles that allow you to deepen your awareness into a comprehensive understanding that can greatly elevate your practice.
The workshop will cover:
Standing poses for stability
Stretching to strengthen the back and spine
Twists for shoulder strengthening
Forward bends to relax the mind
Backward extensions to stabilise the hips and pelvis
Inversions to quieten and calm the brain
On each day and in each session, Bhanu will touch on different topics and might revisit content covered in the previous session where relevant. It is encouraged for students to enrol in the full programme to better appreciate how the practice can benefit them.
Weekday Schedule: 9am to 12:30pm (14 hours)
25th Tuesday
26th Wednesday
27th Thursday
28th Friday
Weekend Schedule (14 hours)
28th Friday : 6:30 to 8:30pm
29th Saturday : 9am to 12pm and 2:30-5:30pm
30th Sunday : 9am to 12pm and 2:30-5:30pm 
Location: Ngee Ann City
Full 28-Hour Programme
Early-bird 20% Discount – S$1,040
Regular Price - S$1,300
Either Weekday or Weekend 14-Hour Programme
Early-Bird 20% Discount - $560
Regular Price - S$700
Early-bird discount ends 15 June 2023.  
30% off Regular Price for past students of PURE's Teacher Training / CET / Workshops.* 
*Enquire for eligibility
Photos and video may be taken, solely for PURE marketing purposes. 
Early-Bird Discounts
Early-Bird Price: Application sent in on or before 15 June 2023. 
Regular Price: Application sent in starting 16 June 2023.
Refunds/Cancellation
No refund or credit will be given for cancellation starting 16 June 2023.
All refunds are subject to a 10% processing fee that will be deducted from your refund. 
*If there is any discrepancy between the printed and web versions, the web version shall prevail.
*Please refer here for the full terms & conditions