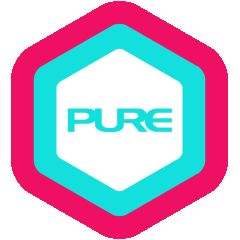 Retreats
Sadhana Retreat: Living Like a Yogi with Kay Yuen
7-9 July The Green Hub, Tai Po
For the very first time, we are offering a shorter 3-day Sadhana Retreat programme. The Sadhana Retreat has been running for four years now as a way for urbanites to experience yogic living. This is a wonderful opportunity to disconnect from the stresses of daily life and reconnect with your inner self. Throughout the retreat, you will follow an ashram schedule designed to help you cultivate awareness, focus and inner peace.
The retreat will take place in the peaceful countryside, surrounded by nature and away from the distractions of the modern world. This serene environment will allow you to fully immerse yourself in your spiritual practice and connect with the natural world around you. Over the three days, you will engage in various spiritual practices and learnings such as meditation, yoga asanas, chanting, pranayama, philosophy, mindfulness, fasting and self-reflection.
Living like a yogi means embracing the "simple living, high thinking" lifestyle while focusing on inner growth and cultivating a sense of connection with yourself, others and nature. This retreat will provide you with the tools and support you need to deepen your practice and bring this way of living into your daily life.
The Green Hub has reimagined the Old Tai Po Police Station, a declared monument built in 1899, to demonstrate how we can live sustainably while at the same time respecting nature and respecting each other.
Visitors are invited to enjoy our locally sourced, healthy food, join our transformative educational courses, learn about community events, engage with a network of community members who care about living lightly on our planet and to experience the beauty of this tranquil heritage site.
The Green Hub offers solutions to the challenges we face when we try to find harmony with the natural world. Such challenges include the widespread disconnection between people and nature, over-population, an economic order that demands limitless growth and over-exploits biodiversity and resources which causes the collapse of ecosystems, runaway climate change and endangers our food security.
Our role is to "help people help themselves" by seeking a lifestyle in tune with nature and with their local community and for us all to lead lower-carbon lives.
3 days / 2 nights: Friday-Sunday, 7-9 July
Day 1: Friday, 7 July
3:00pm-4:00pm Check-In
4:00pm-6:00pm Asana and Pranayama
6:00pm-7:00pm Break (Fasting)
7:00pm-10:00pm Opening Satsang
10:30pm Lights off
Saturday, July 8
6:00am-7:00am Sunrise Meditation
7:00am-9:00am Morning Satsang
9:00am-11:00am Asana and Pranayama
11:00am-1:00pm Lunch Break
1:00pm-3:00pm Lecture: Yogic Living
3:00pm-4:00pm Mindfulness
4:00pm-5:00pm Earthing
5:00pm-6:00pm Yoga Nidra
6:00pm-7:00pm Break (Fasting)
7:00pm-10:00pm Evening Satsang & Kirtan
10:30pm Lights off
Sunday, July 9
5:00am-6:00am Walking Meditation
6:00am-8:00am Asana & Pranayama
8:00am-9:00am Self-Reflection
Photos and videos may be taken, solely for PURE marketing purposes.
Refunds/Cancellations:    
No refund or credit will be issued for cancellations.
Minimum No. of Students: 
This programme requires a minimum of 8 students.
Contact & Enquiries: 
For enquiries, please email events@pure-yoga.com
*If there is any discrepancy between the printed and web versions, the web version shall prevail.
*Please refer here for the full terms & conditions