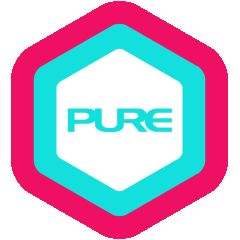 Continuing Education
30小時瑜伽輪師資培訓 由 Joan Jolliffe 老師指導
11月11 日 - 11月19 日 MOKO 新世紀廣場 - 旺角
簡介
人體,充滿智慧。由肌肉、骨骼、筋膜自然互動來配合人類日常運作。身體先天的內在連繫因日積月累的壓力、不良習慣和姿勢等而慢慢減退。人們失去身體的力量,甚至受不同的痛症影響,身體變得僵硬。
瑜伽輪練習,是重新建立身體內在連繫和激活覺知的絕佳工具。
在這30小時瑜伽輪師資培訓當中,學員會學習以正位為本之瑜伽輪體位法,與學員拆解每一個式子於不同人、不同體質、體型的情況下,如何作出教導;及以瑜伽輪改善靈活性和柔軟度,及加強力量及穩定性。

這培訓是經Yoga Alliance瑜伽聯盟國際註冊,適合最少有六個月恆常練習瑜伽輪經驗之學員。

培訓中包括理論和實踐。理論課會涵蓋瑜伽輪理念、歷史和背景,與人體結構;實踐課包括各式子練習,指導學員如何以老師身份,安全有序地教導各式子,及設計教授瑜伽課堂之概念,培訓學員成為一位專業的瑜伽輪導師。另外,亦適合希望提升練習層面的學員,令練習再上一層樓。

畢業學員完成此培訓後將會獲頒授由瑜伽聯盟認証之證書
此培訓會以中英雙語授課

課程目標:
-了解瑜伽輪之背景、理念及歷史
-學習瑜伽輪練習體位法
-學習如何使用瑜伽輪作為式子練習之工具
-認識人體結構
-拆解每一個式子於不同人、不同體質、體型情況下如何作出教導
-如何安全地教授瑜伽輪式子
-領導及設計瑜伽輪練習課堂

要求:
-適合最少有六個月恆常練習瑜伽輪經驗之學員
-不適合高血壓、懷孕、嚴重痛症或受傷之學員

Human bodies are full of intelligence with muscles, bones and connective tissues working together instinctively to facilitate our daily movements. Our natural connectedness becomes abandoned owing to stress, bad habits and incorrect posture and many people lose strength and suffer from pain and stiffness. Through yoga asana practice, the Yoga Wheel is a wonderful prop to rebuild inter-connectedness and arouse consciousness.

In this 30-hour Yoga Wheel Teacher Training, participants will be guided to practise and teach yoga asanas with the wheel according to alignment principles; decode the nuance of each pose according to individual body alignment to learn how to introduce students to improve in strength, mobility, stability and flexibility.

This training is a Continuing Education Programme registered with Yoga Alliance; it is suitable for participants who have been practising the yoga wheel regularly for at least 6 months.

In training, both theory and practical aspects will be covered, including a history of the Yoga Wheel, human anatomy, asana practice, teaching and cueing. The course will provide participants with professional knowledge to become a Yoga Wheel teacher, and it is also suitable for those who want to develop their practice to the next level. All graduates will receive a Yoga Alliance Certificate after the training.
*This training will be conducted in Cantonese and English.
*Participants who attended 100%, fully completed the course and passed the requirements will receive a certificate.

Course objectives:
1. Understand the background, philosophy and history of the Yoga Wheel
2. Learn Yoga Wheel asanas
3. Learn how to integrate the Yoga Wheel in asana practice as a practical prop
4. Understand general human anatomy
5. Decode the nuance of each pose according to individual body alignment with the Yoga Wheel
6. Learn how to use and teach the Yoga Wheel safely
7. Learn how to sequence and structure Yoga Wheel classes

Requirements:
1. Not suitable for beginners.
2. At least 6 months of Yoga Wheel experience.
3. People with existing health conditions including high blood pressure, severe back pain or serious injuries, or are pregnant are not recommended to attend this training.
時間表:
第一日11月11日 (星期六)
上午9:00至下午6:00
-了解瑜伽輪之背景、理念及歷史
-認識人體結構之第一章:盤骨及腿部
-體位法之第一章:穩定性

第二日11月12日 (星期日)
上午9:00至下午6:00
-認識人體結構之第二章:肩膊
-體位法之第二章:靈活性
-陰瑜伽輪之第一章

第三日11月18日 (星期六)
上午9:00至下午6:00
-認識人體結構之第三章:核心和脊骨
-體位法之第三章:力量
-學習課堂流程設計
第四日11月19日 (星期日)
上午9:00至下午4:00
-雙人瑜伽輪練習
-恢復性陰瑜伽輪之第二章
-學員現場教導示範及教學測驗

Schedule:
Day 1: Saturday, 11 November 2023
9:00am-6:00pm
- Background, philosophy and history of the Yoga Wheel
- Human anatomy – Part 1: Hips and Legs
- Asana practice and teaching – Part 1: Stability


Day 2: Sunday, 12 November 2023
9:00am-6:00pm
- Human anatomy – Part 2: Shoulders
- Asana practice and teaching – Part 2: Mobility
- Wheel Yin & Restorative – Part 1

Day 3: Saturday, 18 November 2023
9:00am-6:00pm
- Human anatomy – Part 3: Core and Spine
- Asana practice and teaching – Part 3: Strength
- Class sequencing

Day 4: Sunday, 19 November 2023
9:00am-4:00pm
- Partner yoga wheel poses
- Wheel Yin & Restorative – Part 2: Practicum and teaching demo by participants
報讀培訓
30小時瑜伽輪師資培訓 由 Joan Jolliffe 老師指導
11月11 日 - 11月19 日
提早報名超級八折優惠(9月10日截止) : HK$4,420
提早報名九折優惠(10月10日截止) : HK$4,972
一般價格: HK$5,525
PURE員工可能會拍攝照片及片段,僅供宣傳推廣用途。

活動語言Event Language
英語和粵語English & Cantonese

提早報名優惠:
1. 提早報名超級八折優惠之截止日期為2023年9月10日,詳情請參閱價目表。
2. 提早報名九折優惠之截止日期為2023年10月10日,詳情請參閱價目表。

退款/取消:
1. 報讀所有課堂之人士,2023年10月10日後將不設退款或取消登記。
2. 所有退款將被扣除10%行政費用。
nood food優惠
1. 所有蔬果昔均可享受九折優惠。
2. 所有冷榨蔬果汁均獲HK$5折扣。
KURIOS 優惠
1. 所有參與工作坊學生均可享受所有KURIOS正價產品八五折優惠。


歡迎到新世紀廣場分店或接待處報名。
*Please refer here for the full terms & conditions