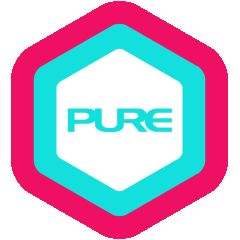 Retreats
Way of the Warrior – A Path to Inner Peace
A 5D4N Yoga Retreat with Gabrielle Mendoza & Rani Shah Lawson
Encountering peace does not occur by accident, but rather by artful intention. To experience and establish peace, we must first confront the battles that rage within.
Join Gabrielle and Rani in their sequel to last year's Unearth retreat, for an experience that will instill discipline, build resilience, and shape the pathway for transformation.
Way of the Warrior is a call to decisiveness, self-examination, and the pursuit of spiritual wholeness. Through the ancient practices of humility, focus, ownership, clarity, strength, and vulnerability, this curated experience serves to deepen the understanding of the inner workings and provide the guidance needed to establish peace and tranquility in your home, community, and the greater world around us. As we tap into the inspiration of martial arts, and artfully meld it with the practice of yoga using the elemental characteristics of water, the journey hopes to deliver wisdom, instill passion, and provide the sacred movements needed to become the warrior you were meant to be.
The Wakanda Ubud is more than just a resort, it's a feeling, it's a sense of freedom. As you step through the hexagonal gateway balancing your natural energy, you are entering your own tropical oasis surrounded on all sides by the cascading rice terraces of Bali.

Located in Ubud, the cultural heart of Bali and only a stone's throw away from the rural Sumampan village, the resort and surrounding area boast endless opportunities to unwind and relax, whilst getting off the beaten path and exploring some of Bali's hidden gems such as the beautiful Sumampan waterfall.

The 23-suite resort is surrounded by lush rice terraces, and all rooms come with king bedding option only, and can only house 2 adults maximum per suite.

The tranquility and beauty of the natural surroundings perfectly supports an immersive environment for learning, grounding and inspiration.

Rooms are available on a first-come-first-served basis upon registration and settlement of full payment for the retreat.

https://wakandaubud.com/
Day 1
7:15am Flight to Bali
9:55am Arrive in Bali 
12pm Welcome Lunch at Wakanda Ubud
2pm Check in 
3:30pm Opening Circle
5pm Warrior Flow
8:30pm Sound Healing
Day 2
6am Sunrise Meditation by the Rice Terrace
6:30am Warrior Flow
10am The Element of Water 
5pm The Power of Stillness & Movement
8:30pm Sound Healing 
Day 3
6am Sunrise Meditation by the Rice Terrace
6:30am Warrior Flow
10am The Pathway to Peace 
5pm The Clarity of Solitude 
8:30pm Sound Healing 
Day 4
6am Sunrise Meditation 
6:30am Warrior Flow 
9am: Purification Ritual In Tirta Empul Holy Water Temple
5pm Yielding: The Inner Battlefield 
7pm Farewell Dinner
8pm Traditional Balinese Dance Workshop
Day 5
6am Sunrise Meditation 
6:30am 108 Sun Salutations and Om Chants 
10am Closing Ceremony 
12pm Check Out 
4pm Board land transfer 
7:05pm Flight to Singapore
9:30pm Arrive in Singapore 
Inclusive of:
4-nights' accommodation

Daily breakfast, 1 welcome lunch and 1 farewell dinner

Curated array of yoga and meditation classes, plus entrance and transportation fees to external sight-seeing locations

Rental of spaces and equipment for yoga practice 

Airport transfer for the selected flight 
PACKAGE PRICES WITHOUT AIRFARE:      
All prices below are per person (5 days / 4 nights)
Junior Suite Single Occupancy
S$2,280 (Early Bird Rate, from now till 15 September 2023)
S$2,850 (Regular Price from 16 September 2023)
Premier Suite Double Occupancy (King)
S$1,580 (Early Bird Rate)
S$1,975 (Regular Price from 16 September 2023)
Rooms are assigned on a first-come-first-served basis. Rooms may differ in layout and décor. 
Prices listed are inclusive of all prevailing taxes. 
Refunds/Cancellation

No refund or credit will be given for cancellation starting 15 September 2023.
All refunds are subject to a 20% processing fee that will be deducted from your refund. 
Visa Entry & Requirements 
Please comply with all visa and health requirements of Bali, Indonesia. 
PURE is not liable for any illness, delays or costs resulting from your failure to meet these requirements.  
Please ensure that your passport is valid for at least 6 months from the day you arrive in Bali, Indonesia. 
Pertaining to COVID-19 travel advisories, participants should do their own due diligence and ensure compliance with local COVID-19 laws, rules, restrictions and regulations. 
Participants are responsible for staying updated on current COVID-19 related travel restrictions and requirements to enter Bali, Indonesia
*If there is any discrepancy between the printed and web versions, the web version shall prevail. 
*Please refer here for the full terms & conditions