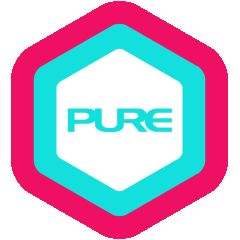 Workshops
Freedom Through Backbends: Unlock Your Heart with Krunal Prajapati
In this weekend workshop, Krunal seeks to equip students with in-depth skills and knowledge to practise and perfect their backbend postures as well as provide teachers with effective tools to help guide others on the road to achieving these postures with greater clarity and poise.

Over the course of the two-day programme, Krunal will take you step-by-step through the alignments, preparations and postures necessary to execute your best backbends.

In gaining a deeper understanding of the position beyond its physical form, all yogis—regardless of experience—will enjoy the benefits of one of the most advanced postures in the practice.

Key Focuses
• Basic anatomy
• Analysis of backbends and alignments
• Preparation (with props)
• The importance of poses and counter poses
• How to correct your posture
• How to safely maintain and gradually increase the length of your backbends

Requirements
This course is suitable for beginners, advanced practitioners and yoga instructors who would like to refine their technique for teaching backbends.
PURE Yoga Ngee Ann City
Weekend Workshop (4 sessions in total)

Saturday, 7 October (2 sessions)
Session 1: 10am-11:30am
Introduction & preparation for upper back opening poses to open the heart.
Session 2: 12:30pm-2pm
Work on different parts of backbend poses to understand and feel the movement of the spine.

Sunday, 8 October (2 sessions)
Session 3: 10am-11:30am
90-min backbend & hip opening flow class
Session 4: 12:30pm-2pm
Adjustment and correction
Partner practice
Q&A
Early-Bird Price (20% Discount): S$320
Register NOW until 31 August 2023

Regular Price: S$400 
Register from 1 September 2023
Attendees of previous workshops/teacher trainings and CETs are entitled to a 30% loyalty discount on the regular price. Enquire within to find out more.
Photos and videos may be taken, solely for PURE marketing purposes.


Refunds/Cancellations
No refund or credit will be given for cancellations starting 1 September 2023.

*If there is any discrepancy between the printed and web versions, the web version shall prevail.
*Please refer here for the full terms & conditions