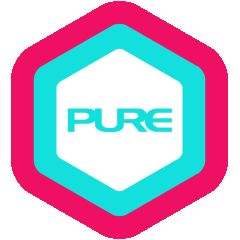 Teacher Training
200-Hour Vinyasa Mixed Teacher Training with Edward Chow
20 October-3 December, Lincoln House
This Vinyasa-based training is designed to transform your teaching and practice. There will be a thorough breakdown of asanas, Vinyasa and transitions between poses. Techniques will be taught on how to instruct and adjust poses safely and effectively.

You will leave the training empowered as a practitioner and a teacher with a deeper understanding of Vinyasa practice and other aspects of yoga beyond the asanas.

Key principles and rules of yoga are taught, allowing the teachers and dedicated practitioners to gain an in-depth understanding, knowledge and insight into the methodology and the effects of yoga practice.
Yoga Alliance Accredited School
PURE Yoga is a registered school with Yoga Alliance. Our teacher training programmes and teachers are internationally accredited, have exclusive recognition and qualify for the 200-hr Yoga Alliance Certification.

Yoga Alliance is an international governing board for yoga teachers and training programmes in the U.S. and globally. Graduates of our programme are automatically eligible to register as a RYT (Registered Yoga Teacher) with Yoga Alliance. Becoming a RYT means having a higher profile and gaining international recognition as a yoga teacher, attributes that many hiring studios look for.

Mission Statement
We offer this training in an effort to grow our community of committed yoga practitioners, empowering those who demonstrate dedication to a personal practice, by sharing the knowledge, skills and tools we have learned so they too can start teaching yoga.

We intend to guide trainees toward a healthy self-confidence, while at the same time invoking in them a sense of humility and excitement, knowing that they are at the beginning of a long journey.

For enquiries, email teachertraining@pure-yoga.com
In this training, you will learn:
Names of poses (Sanskrit/English/Chinese)
Pose analysis
How to enhance your personal practice from basic to advanced
Variations of poses
Transitions
How to teach private/group classes
How to improve your teaching techniques
Cueing/classroom management
Adjustments
Sequencing
TECHNIQUES, TRAINING & PRACTICE
Asana analysis
Sun salutations
Standing poses
Arm/leg balances
Forward bends
Backward bends
Hip openers
Shoulder/chest openers
Twists
Inversions
Transitions
Advanced poses (preparation/variations)
Pranayama & Subtle body
Types, benefits & techniques of Pranayama
Meditation
Importance, methods, challenges & effects of meditation
ANATOMY & PHYSIOLOGY
Anatomy of the human body
Major muscles involved in asanas
Types of joint movements
Safe movements, contraindications, misalignment, adaptations
YOGA HUMANITIES/PHILOSOPHY
History of yoga
Lineages, styles
Familiarity with major yogic texts: Yoga Sutra/Hatha Yoga Pradipika
The 8 limbs of yoga
Mudras,bandhas,nadis
The 5 koshas, 7 chakras
Self-reflection on how philosophy relates to practice
PROFESSIONAL ESSENTIALS
Sequencing
Pace
Environment
Cueing (verbal/visual/physical)
Class management
Ethnical commitment
Practice teaching (peer review, adjustment clinic & assessment)
Use of props (when/why/how)
20-29 October
4 November-3 December (Weekends)
20, 24, 25, 26, 27 October
Weekdays, 10:00am-8:00pm
| | |
| --- | --- |
| 10:00am-12:00pm | Morning Practice |
| 12:00pm-1:30pm | Asana Lab |
| 1:30pm-2:30pm | Lunch Break |
| 2:30pm-6:00pm | Lecture |
| 6:00pm-8:00pm | Teaching Practice |
21, 22, 23, 28, 29 October
4, 5, 11, 12, 18, 19, 25, 26 November
2, 3 December
Weekends & Public Holidays, 9:00am-7:00pm
| | |
| --- | --- |
| 9:00am-11:00pm | Morning Practice |
| 11:00pm-1:00pm | Asana Lab |
| 1:00pm-2:00pm | Lunch Break |
| 2:00pm-5:00pm | Lecture |
| 5:00pm-7:00pm | Teaching Practice |
Students who are interested in participating should bear in mind that this will be a physically and emotionally demanding programme. It will require a strong commitment and personal sacrifice, as well as the support of the student's primary support network.

Interested students must:
1. Have a deep desire to learn and personally explore the deeper dimensions of yoga
2. Have a minimum of 12 months regular yoga practice
3. Be free of major injuries going into the programme
4. Have a coachable attitude
5. Be fully committed and understand that 100% full attendance is required
6. Be willing to forgo most other personal or professional commitments for the duration of the programme
7. Have read the required readings and submitted homework below prior to the course
Recommend Readings
Light on Yoga, BKS Iyengar
Patanjali's Yoga Sutras
Hatha Yoga Pradipika
Edward was running his family business before he started teaching yoga in 2006. He has always wanted to exercise more but was exhausted after work and had little rest.
After taking his very first yoga class, he immediately felt the power of yoga. Not only was he energised physically but also grounded mentally. He decided to make a change in his life and began his yoga journey. He registered as a RYT-500 yoga teacher with Yoga Alliance in 2011.
Edward enjoys teaching energetic Vinyasa-style yoga and providing his students with alignment cues through hands-on adjustments. His hope is for students to leave his class with a deeper understanding of their practice and to feel balanced in the body and mind.
He is particularly grateful for guidance given to him by Andrey Lappa (Founder of Universal Yoga) and Sharon Gannon and David Life (Founders of Jivamukti Yoga).
 
 
QUALIFICATIONS & CERTIFICATIONS
· Thai Yoga Therapy Training with Jonas Westring, 2016
· Yoga Wall Level 2 Teacher Training with Bryan Legere, 2015
· Yoga Wall Level 1 Teacher Training with Bryan Legere, 2014
· Universal Yoga Level 2 & Shiva Nata Teacher Training with Andrey Lappa (200 hours), 2013
· Universal Yoga Teacher Training with Andrey Lappa (100 hours), 2012
· Jivamukti Yoga Teacher Training with Sharon Gannon & David Life (300 hours), 2011
· Yoga Alliance Certification, Hong Kong Yoga Association (200 hours), 2009
· Completed Initiation 101 Professional Intensive Training of Pilates Matwork Exercises, Physicalmind Institute, 2007
· Intermediate Yoga Teacher Certification, Hong Kong Yoga Association, 2007
· Sports Science & Fitness Foundation Certification, AASFP, 2006
FULL TRAINING
A total of 200 hours
 

Early-Bird Price:
HK$36,800 (Ends 15 September)
 
Regular Price:
HK$39,800
MORNING INTENSIVE
**Please register at the studio
One-Part - 10 Sessions (20 hours)
HK$3,980
One-Part - Any 5 Sessions (10 hours)
HK$2,500
Daily Session (2 hours)
HK$560
Photos and videos may be taken, solely for PURE marketing purposes.

Event Language
Cantonese
Minimum Number of Students
This programme requires a minimum of 20 students.

Applications
Early-Bird Price: Applications to be sent in on or before 15 September 2023.
Regular Price: Applications to be sent in starting 16 September 2023.
Refunds/Cancellations
No refund or credit will be given for cancellations starting 16 September 2023.
Valid refunds are subject to a 10% processing fee that will be deducted from your refund.
All applications for a refund (medical & emergency reasons) must be made within 3 days after the event finishes.
Special Offer from nood food
10% off all nood food items or $5 off for all nood cold-pressed juices for all yoga event registrants on dates of the workshop.
Special Offer from KURIOS
15% off for PURE Cardholders and 10% off for non-PURE Cardholders on all KURIOS regular-priced products for all yoga event registrants on dates of the workshop.

To register, please contact any PURE Yoga studio or see reception.
*Please refer here for the full terms & conditions