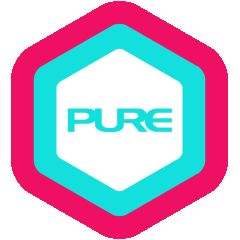 Continuing Education
The Origin of Movement: 20-Hour Continuing Education Training with Jambo Truong
23-26 November Langham Place – Mong Kok
Many yoga practitioners, who are avid gym-goers and sport enthusiasts, also possess athleticism traits such as competitiveness. Yoga has been known to compliment sporting activities in ways such as improving posture, flexibility and movement quality.
These series of classes are sequenced in an order that builds an understanding on developmental physiology. By appreciating how human beings contain the inherent knowledge of how to move and by applying those principles to our movement practices, we can meet our own needs to enhance the activities that we are engaged with as well as assist our clients and students on how to modify poses to suit their personal needs.
These classes are suitable for yoga enthusiasts, yoga teachers, personal trainers and bodywork-related therapists. Each morning is a yoga and movement sequence that guides practitioners into an experiential anatomy session, while each afternoon session includes lectures on the anatomy of the area, exercises to improve them (with progressions) and bodywork techniques to enable recovery.
Day 1: The Intrinsic Core
Core stability has been a hot topic for a number of decades now with each year revealing more interesting research in the field of biomechanics and sports injuries (including yoga). Become illuminated by your core as we go through poses that will enable a confident understanding of the muscles that make up the intrinsic core and external core.
(Note: most people believe the external core is the core. The intrinsic core includes the diaphragm and the compensation patterns that it can have on the rest of the body).
Day 2: Have You Got Your Own Back?
Learn how each of the muscles in the back help to hold us upright as well as engage in poses such as back bends. Each stage of the sequence focuses on a different set of back muscles and their individual role for therapeutic and adventurous back bends. Learning these drills can enable practitioners to have a confident understanding in why back-bending poses can cause injuries and how to use back bends to improve overall back health.
Day 3: Stacking Inversions
The art of inversions requires more than just standing. It is necessary to also connect the areas that are being stacked. This yoga class highlights the muscular structures that are necessary for confident inversions. This class has many drills and various progressions to make inversions accessible to various levels from beginners to advanced. The afternoon session addresses wrists and shoulder injuries that are related to the practice of inversions.
Day 4: Putting it all Together: The Creative Art of Therapeutic Sequencing
This a day when we celebrate our practice by learning how to effectively put the pieces of our work together in a comprehensible way to effectively benefit the students who enjoy our sequences. Whatever style of yoga you practise or teach, this session develops the practitioner's sequencing skills to create therapeutic sequences for several yoga- and sports-related injuries.
Thu-Sun, 23-26 November
A total of 20 hours
9:30am-12:00pm
2:00pm-4:30pm
Jambo is a multi-disciplinary practitioner with a special interest in integrative medicine. He infuses evidence-based biomechanics with eastern practices of the Five Element Theory and Yoga Therapy and specialises in musculoskeletal injuries.
He is a Forrest Yoga Guardian, bodyworker and avid kinesiologist. As an international teacher, Jambo prefers to teach with humour and compassion as he imparts knowledge, clinical pearls and his rich teaching experiences.
FULL TRAINING (A total of 20 hours)
Early-Bird – 20% off:
HK$4,600 (ends 10 October)
Regular Price
HK$5,750
DROP-IN OPTION
Daily Drop-in (5 hours)
HK$1,500   
Upon completion of the training, students will receive a certificate from PURE and a total of 20 hours can be counted towards Yoga Alliance Continuing Education Training (CET) hours.
Photos and videos may be taken, solely for PURE marketing purposes. 
Event Language
English
Applications
Early-Bird Price: Register on or before 10 October 2023.
Refunds/Cancellations  
No refund or credit will be given for cancellations starting 10 October 2023.
All refunds are subject to a 10% processing fee that will be deducted from your refund.
All applications for a refund (medical & emergency reasons) must be made within 3 days after the event finishes. 
Special Offer from nood food
10% off all nood food items or $5 off for all nood cold-pressed juices for all yoga event registrants on dates of the workshop.
Special Offer from KURIOS
15% off for PURE Cardholders and 10% off for non-PURE Cardholders on all KURIOS regular-priced products for all yoga event registrants on dates of the workshop.
To register, please contact the studio or see reception.
*Please refer here for the full terms & conditions