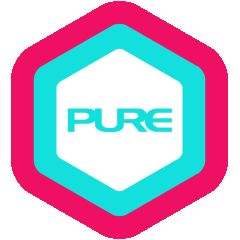 Workshops
Hot Yoga Detox with Copper Crow
A great way to begin the day and kickstart a fresh commitment to health and practice is with a little hot yoga, so join Copper for a hot yoga challenge!

This is an old-school, back-to-basics, original 90-minute Daily Detox to break old habits, chip away aches and pains, purge and flush out toxins, and lay the foundation for a new body and mind.

Hot 26 is a traditional practice straight out of the ancient texts. Its purpose is clear: To cultivate a new body, mind, and lifestyle. This method aims to strengthen, stretch, trigger, relax, detox, and heal—both mentally and physically. All poses are safe for beginners, no experience necessary…but remember, safe doesn't mean easy. The Daily Detox practice is longer than a standard Hot 26 class so we can do each pose twice, allowing us to get more benefit from the session.

Get up and on the mat every weekend for two months; same time, same people, same poses, same sequence, yet a unique experience each session.
Full Programme includes:
- Daily 90-minute Hot Hatha class
- Pose & practice guide
- Healthy lifestyle hacks
- Meditation notes
- Daily yoga journal prompts
PURE Yoga Ngee Ann City
(October-December)


October-December (Saturdays and Sundays, 18 Days of Practice)

Saturday, 21 October – Sunday 17 December 2023
8am - 9:30am
For *10am-11.30am (Late start due to fire drill)
October-December Sessions (Saturdays and/or Sundays)

Saturday Sessions (9 Days of Practice)
Price - $360

Sunday Sessions (9 Days of Practice)
Price - $360

Saturday and Sunday Sessions (18 Days of Practice)
Price - $630
Photos and video may be taken, solely for PURE marketing purposes.
No refund or credit will be given for cancellation

*If there is any discrepancy between the printed and web versions, the web version shall prevail.
*Please refer here for the full terms & conditions