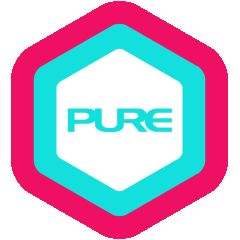 Retreats
A Journey of Balance & Harmony - 6D5N Yin Yang Yoga Retreat to Jeju with Jimin & Yihan
Yin-Yang represents a dynamic balance of opposing yet complementary and interconnected forces. The ancient Yin-Yang principle observes a duality in all aspects of the physical world. In this comparative relationship, you cannot have one without the other. When there is impeccable harmony between yin and yang, one can find happiness.
In this retreat, we understand the yin's and yang's of our physical practice, our mind, and life in relation to our environment. We will find a balance with our yoga practice and mindful enjoyment of the sights and sounds that Jeju Island has to offer. Let's rediscover and reconnect with our truest selves as we explore beautiful Jeju!
This retreat will include:
Daily carefully c

urated classes in the great outdoors

Experiential workshops to enhance our yoga practice

R

ecreational activities curated to complement this rich cultural heritage experience

, including cherry blossom viewings (subject to seasonal changes), healing forest walks, tea appreciation, UNESCO site visits
Our choice of accommodation will be at the gorgeous Suites Hotel, Jeju - a 5-star property situated within the Jungman Tourism Complex and highly accessible to surrounding must-visit attractions.
Enquire within for more information
*Please refer here for the full terms & conditions