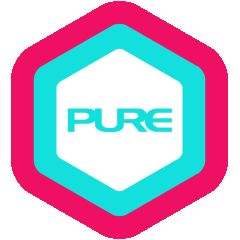 Workshops
Elevate Your Practice: Weekend Intensives with April Lu
This intensive yoga workshop spans four weekends and is strategically crafted to facilitate a gradual advancement in your practice. The programme is designed to support the resilience and suppleness of your spine, improve the flexibility of your hips and legs whilst simultaneously fostering upper body strength and awareness for inversions.
Each session begins with a warm up sequence aimed at preparing the body for the practice ahead. The focus then transitions to deconstructing a series of yoga poses. During the latter part of each session, the pace will slow and various props such as blocks, straps, walls, and chairs come into play. Modifications will be provided to ensure that everyone can approach these poses safely and confidently.
Upon completing the intensives, you can expect better comprehend your body's potential, enhanced strength and flexibility, and an increased sense of serenity and inner tranquillity. Additionally, you will acquire new techniques and different perspectives for approaching demanding poses and assimilating these poses into your routine yoga regimen.
Come join April to elevate your yoga practice!
PURE Yoga Asia Square
7 October-5 November


Saturday Sessions: Hips & Legs
7, 21, 28 October & 4 November, 2pm-5pm
On Saturdays, we will be working on hip-opening poses, splits, and variations. This will help to release tension, increase range of motion, and build strength in the lower body to support the spine. Our hip and legs have lots of big muscle groups, hence opening them requires time and patience. Through the use of different props, students will experience a deeper release.
With more time in this practice, students get to practise poses not easily attained during regular classes, eg. Standing Split (Urdhva Prasarita Eka Padasana), Standing Split (Urdhva Prasarita Eka Padasana), Tortoise Pose (Kurmasana), Compass Pose (Surya Yantrasana), Yogi Staff Pose (Yoga Dandasana), Leg-Behind-Head (Eka Pada Sirsasana) and Middle Split (Samakonasana).


Sunday Sessions: Backbends & Pincha Mayurasana
8, 22, 29 October & 5 November, 9am-12pm
On Sunday mornings, we will be focusing on the spine to work on backbends and building upper body strength to prepare for inversions. We start by warming up the shoulders and the spine through lateral movements as well as twisting. Learn to deepen the poses safely. Examples of poses to be covered: Low Lunge (Anjaneyasana), Dancer Pose (Natarajasana), King Cobra Pose (Raja Bhujangasana), Extended Camel Pose (Kapotasana), Locust Pose (Salabhasana), Bow Pose (Dhanurasana), Wheel Pose (Urdhva Dhanurasana), Chin Stand (Ganda Bherundasana) and relevant variations.
With the level of spine flexibility we will have achieved, we will finally get to work on the pincha mayurasana (forearm balance) and its variations.
Full Workshop
Early-Bird Price (20% discount): $640
Loyalty Price (30% discount): $560
Regular Price: $800


4 sessions (either 4 Saturdays or 4 Sundays)
Early-Bird Price (20% discount): $400
Loyalty Price (30% discount): $350
Regular Price: $500
Photos and video may be taken, solely for PURE marketing purposes.
No refund or credit will be given for cancellation

*If there is any discrepancy between the printed and web versions, the web version shall prevail.
*Please refer here for the full terms & conditions