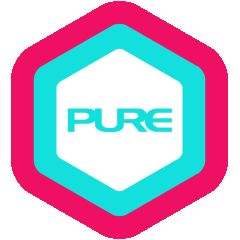 Workshops
Wine Down with Sachi
About the Workshop
Discover the perfect blend of relaxation and indulgence with Jeremy Marcott as we flow through gentle poses accompanied by a selection of Sachi's Soy Wines.
Through a slow, gravitational Hatha warm-up followed by peak poses in standing postures and a Yin mandala, this elevated experience offers a unique opportunity to unwind and savour the moment as we delve into the world of mindful sipping. Join us for an evening of fun, balance, and wellness.
Open to all levels of practitioners.
About Sachi
Sachi was launched in November 2021, offering the world's first soy wine and received extensive media coverage as a proudly Singaporean alcoholic beverage innovation.
Rich in antioxidants and low in calories, Sachi presents a refreshing alcoholic beverage containing 5.8% alcohol-by-volume, with a flavour profile reminiscent of honey wines (mead) – think honey notes on the nose, with a smooth umeshu-like finish.
Schedule
PURE Yoga Ngee Ann City 
Friday, 20 October 2023   OR   Friday, 17 November 2023
5:30pm-7:30pm
Tuition
$45 per person
Open to both PURE Cardholders and non-PURE Cardholders
Attendees will receive Sachi vouchers
Waking up as a kid to see his dad meditate and do his yoga 'stretches' in Wisconsin was 12-year-old Jeremy's first encounter with yoga. Growing up in California with his mum, Jeremy's parents were separated and he could only see his dad for a fortnight every year. And so yoga left an indelible impression on him. But it wasn't until 2004 when he had returned home from Iraq after serving as a Marine for eight years that Jeremy truly started to develop a yoga practice. From being at war, he needed to be at peace. Every yoga class was traumatic. But there was always savasana at the end. With yoga, he found peace. It reined in his demons from war. It helped him become authentic and human again.
Jeremy regards Bikram Choudhury as his teacher. Bikram taught him to be responsible – that he was responsible for the way he acted, that to be happy also meant the people around him would be happy. The ultimate act of empowerment is to meet the world with your authentic self. Compassionate, albeit with a high degree of judgement: this is the seemingly conflicting mix of qualities that Jeremy believes one must have in order to create the necessary mental space to succeed. From there, success is almost inevitable.
A strong believer of the statement, 'You are your own best teacher', endurance is the key focus of Jeremy's classes. His philosophy? Just do it. Just go to yoga. Make it happen. Be responsible for yourself. Man up. Don't make excuses. His biggest wish is for his students to feel reborn, be strong, and be proud of themselves. But he remains humble – he is simply a teacher who leads classes. One can only find the path of their own accord.
Refunds/Cancellation
· No refund or credit will be given for cancellations starting 20 October 2023.
· All refunds are subject to a 10% processing fee that will be deducted from your refund.

*If there is any discrepancy between the printed and web versions, the web version shall prevail.
*Please refer here for the full terms & conditions