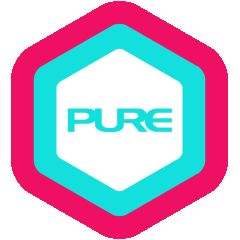 Workshops
One Step Further: Introduction to Backbends with Sandy Likitdachavongs
Backbends are meant to be therapeutic and healing, but many of us find ourselves getting injured and developing a fear of them instead. In this weekend workshop, Sandy will guide you through her ways of heart opening to ensure you have a safe and pain-free practice, inviting more space to take your backbend practice one step further.
PURE Yoga Asia Square Tower 2 
9 - 10 December 2023
Saturday & Sunday, 10am-1pm
Day 1: 9 Dec (Saturday)

- Learn how to move the spine and activate the posterior chain muscles in prone backbends
- Back and core conditioning
- Glutes and hams conditioning
Peak poses include "Flying Cobra" and "Bow"
Day 2: 10 Dec (Sunday)
- Learn how to engage and align the shoulders for more opening in overhead extended backbends
- Build on Day 1's conditioning exercises
- Shoulder external rotators conditioning
Peak poses include "Wheel" and "King Pigeon"
Full Workshop
Early-Bird Discount 20% off: S$238.40*
Regular Price: S$298
*Early-Bird Discount ends 8 November 2023.
Sandy was first introduced to yoga in her teen years through her mother, San Lai. It was never a serious practice for her to partake until she started struggling with weight and body image issues during university in Australia. Being overweight and unfit made it difficult for Sandy to stay motivated enough to maintain a regular exercise routine. This all changed when she stepped back into the yoga studio one winter, looking for a hot yoga practice to keep warm. She appreciated the different styles of yoga and the flexibility of the practice, where she could take things at her own pace. 
After incorporating yoga into her life, Sandy found herself in a much happier (and healthier!) place. She hopes to spread the light that yoga has shed on her to others and decided to take on the 200-hr Hot Yoga teacher training with Copper Crow right after graduating from the University of Tasmania in 2014. 
Sandy's classes are specially curated to maximise efficiency and minimise injury. Her teaching style focuses on mindful movement and proper engagement of the body to master the foundations of each asana. She hopes that through the physical aspects of her classes, one can understand their body and mind better, eventually taking yoga out of the studio and into their everyday lives.
Early-Bird Price: Applications to be sent in on or before 8 November 2023.
Regular Price: Applications to be sent starting 9 November 2023.
Refunds/Cancellations
No refund or credit will be given for cancellations starting 9 November 2023.
*If there is any discrepancy between the printed and web versions, the web version shall prevail.
*Please refer here for the full terms & conditions