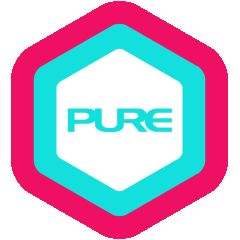 Continuing Education
INNER RETREAT: 30-Hour Breathwork & Pranayama Teacher Training with Wendy Wyvilll
9-17 March Asia Standard Tower – Central + Online via Zoom
Join Wendy for a 30-hour inner retreat where she will share the nature of Prana and how this very simple act of breathing has profound effects on our health and well-being. This unique training will combine modern day science of breathing with ancient Pranayama practices.
Breathwork is the modern day term for Pranayama. Pranayama in traditional terms is the practice of expanding, purifying, and containing our Prana. Yogis use Pranayama as an anchor for the mind to be in the present moment, which helps tremendously with our modern day businesses and stress. When we are able to relax, let go of our habitual stress patterns and turn our mind towards our breath, we can down regulate our nervous system and help with our own mental health hygiene. But becoming a functional breather before starting any Pranayama practice is key. We may all think we are breathing correctly but actually the majority of us are not and our health is at risk.
If you are a yogi, teacher, athlete or a couch potato, it is essential to learn how to breathe in a functional way that supports your health and well-being. The primary function of breathing is to oxygenate our cells. All of our bodies' systems need oxygen in order to thrive but if we're not breathing correctly, we may actually be starving our body of oxygen rather than feeding it. The key to change our breathing habits is to start observing how we breathe, on and off the mat and to notice how our breath affects everything we do. Through daily practice and self-observation, we can slowly shift our breathing patterns to the way nature intended us to breathe. Then we can start to practice Pranayama from a more balanced starting point.
In this science-based training, Wendy weaves together respiratory science, functional breathing, functional movement and yoga philosophy to help students restore their health and regain their own breathing power. This training will have lecture, practice and home study components.
This training is perfect for new and experienced teachers to feel more comfortable and knowledgeable teaching breathwork and Pranayama in every class, even an Asana-based class.
Wendy is a certified yoga, Pranayama and breathwork instructor with over 25 years of teaching experience. Her goal is to educate yoga teachers and students to teach and practise Pranayama correctly and to use it as a tool for greater health and wellness.
Wendy sees any yoga class as an opportunity to practice functional breathing. Asana is really in service of the breath and in this training, she wants to help teachers learn to weave it into their teachings. This training is a perfect companion for new and experienced teachers to feel more comfortable with teaching proper functional breathing in every class.

Wendy's PURE Yoga Bio: https://www.pure-yoga.com/hongkong/teacher/detail/82
Biomechanics of functional breathing (posture affects how you breathe)
Biochemistry of breathing (carbon dioxide and oxygen)
Anatomy of the respiratory system
3 tiers of respiration
The Bohr Effect, pH and carbon dioxide, Medulla Oblongata and the nervous system
Daily functional Pranayama and breathwork practices
How to teach functional Pranayama and breathwork practices
Pranayama as Kumbhaka and subtle breathing
Subtle body awareness – Nadis, Chakras, Vayus, Koshas
Simple Yin Asanas with breath awareness 
Simple Vinyasa with core breathing
9-17 March
(A total 30 hours)
Asia Standard Tower – Central
9 & 10 March
16 & 17 March
9:30am-4:30pm


Zoom via link
11-15 March
7:15am-8:15am
*Recordings available but it is advised to attend the live Zoom
One-hour homework
Full Training:
Super Offer: HK$5,800 (first 8 registrants only)
Early-Bird Offer: HK$6,380 (ends 15 February)
Regular Price: HK$6,880
2-weekend Sessions (24 hours)
Early-Bird Offer – 10% off: HK$5,325 (ends 15 February)
Regular Price: HK$5,625
1-week Online Sessions (Monday-Friday, 5 hours)
Early-Bird Offer – 10% off: HK$1,200 (ends 15 February)
Regular Price: HK$1,500
Photos and videos may be taken, solely for PURE marketing purposes.
Event Language
English
Refunds/Cancellations    
No refund or credit will be given for cancellations starting 15 February 2024.
All refunds are subject to a 10% processing fee that will be deducted from your refund.
All applications for a refund (medical & emergency reasons) must be made within 3 days after the event finishes. 
Special Offer from nood food
10% off all nood food items or $5 off for all nood cold-pressed juices for all yoga event registrants on dates of the workshop.
Special Offer from KURIOS
15% off for PURE Cardholders and 10% off for non-PURE Cardholders on all KURIOS regular-priced products for all yoga event registrants on dates of the workshop.
To register, please contact any PURE Yoga studio or see reception. 
*Please refer here for the full terms & conditions