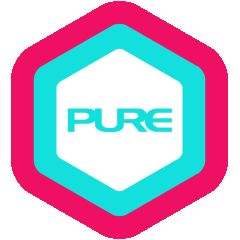 Continuing Education
The Wonders of Wall Rope CET with Nirupan Muthukrishnan
About the Course
In this training, you will learn ways of using wall ropes, blocks, bolsters, and how to get into the postures in a step-by-step manner to enjoy its benefits regardless of the level of practice you are at. Teacher Niru will introduce variations that are suitable for all practitioners.
This workshop mainly focuses on postural alignment using wall ropes as a prop and understanding the safety and precautions to keep in mind during the practice to avoid injuries.
You will learn the different categories of asanas using wall ropes as a traction method, and most importantly getting away from the fear of falling when you go upside down.
We will also learn how to do wall rope postures against and with the assistance of gravity.
Key Focuses:
The proper way of using wall ropes with props (blocks, chairs, and bolsters)
Traditional asana with the assistance of a wall rope set up
The importance of upside-down postures and spine traction
 Schedule 

16-17 December 2023
PURE Yoga Asia Square Tower 2
9am-2pm
Tuition
Early-Bird Price: $480
Regular Price: $600
 Early-Bird Price ends 16 November 2023
Terms & Conditions
Photos and videos may be taken, solely for Pure marketing purposes.
Refunds/Cancellation:    
No refund or credit will be given for cancellations starting 17 November 2023.
All refunds are subject to a 10% processing fee that will be deducted from your refund.
*Please refer here for the full terms & conditions