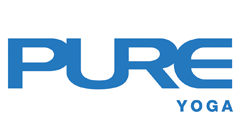 Teacher Training
Navakaraṇa Vinyāsa Hṛdayam - Teacher Training Programme Modules 2 & 3 with Dario Calvaruso
Introduction
Navakaraṇa Vinyāsa is a Sanskrit term that refers to the method in which 9 movements (nava = nine + karaṇa = unit of movement) are harmoniously put into a composition (vinyāsa) to create a sequence (krama). Dario Calvaruso developed the Navakaraṇa Vinyāsa™ Methodology after over 20 years of study, research, practice and teaching. This method re-systematises the ancient practice and teaching of karaṇas and vinyāsa.
http://www.pure-yoga.com.cn/sc/shanghai/teachertraining/dariocalvaruso/navakaranavinyasahrdayam/index.php
Photos and videos may be taken on our premises by Pure employees, solely for Pure marketing purposes.
Refunds/Cancellation:
· No refund or credit will be given for cancellation starting 23 Jan 2019.
· All refunds are subject to a 10% processing fee that will be deducted from your refund.
Special Offer from Pure Apparel:
20% off all Pure Apparel retail products for all yoga event registrants on dates of the workshop.
This promotion cannot be used in conjunction with any other offer or promotion.
This promotion can only be used for one transaction.
This promotion is non-transferable and non-refundable.
To register, please contact the studio or see reception.
Waiver of Liability
Your Physical Conditions and Safety
You understand that it is your responsibility to consult a physician regarding your ability to participate in the physical activities involved in the Training Course and that participating in the physical activities undertaken on the Training Course imposes physical demands upon you, and in particular you understand that the intensive nature of the yoga instruction provided on the Training Course, particularly in respect of hot yoga, will impose extra physical demands on you over and above those which you would experience, in a less intensive yoga practice session, or at cooler temperatures, and in lower humidity when engaging in any or comparable exercise.
You shall not participate in any of the physical activities on the Training Course whilst suffering from any infections or contagious illnesses, diseases or other ailments including but not limited to open cuts, abrasions, open sores or minor infections, where there is any risk that such use or participation in such conditions may be detrimental to the health, safety, comfort or physical conditions of other participants in the Training Course; you will bring any such matters to the attention of staff of Pure if in any doubt.
If you are pregnant, under medication and/or suffering from or having suffered from any medical disability you are strongly advised to seek the advice of a qualified medical practitioner before commencing any of the physical activities available on the Training Course.
No person who is under the influence of drugs or of alcohol is permitted on the Training Course.
You acknowledge and voluntarily assume (i) your responsibility to assess your level of fitness and general health (including where appropriate consulting your physician or doctor) and (ii) the risks of serious injury that are associated with physical activity of any kind including any variety of yoga, meditation and breath work practice and participation in yoga related activities or activities related to the Training Course (collectively the "Activities") including those off studio or Pure Facilities premises. You confirm that you shall retain all control and direction over your Activities at all times. You voluntarily assume full liability and accept the risk of harm, including physical injury and discomfort as a result of your participation in the various Activities in the Training Course.
Limitation of Liability
You hereby acknowledge that you are aware that in participating in the physical activities available on the Training Course, and in using the facilities there are risks or possibility of injury.
To the fullest extent permitted by applicable law, Pure, its related corporations and their respective servants, agents, employees and officers (collectively referred to in this Clause 2 as the "Pure Entities") shall not be liable for any loss or damage to property or in respect of any bodily injuries, illness or death of you, howsoever caused, aggravated or incurred arising out of or in any way connected with your participation in the Training Course and other services.
You hereby acknowledge that you understand and voluntarily accept the risks of injury involved in your participation in the Training Course. To the fullest extent permitted by applicable laws, you hereby agree the Pure Entities shall not be liable in contract, tort (including without limitation negligence), pre-contract or other representations or otherwise out of or in connection with your participation in the Training Course, for any claims, demands, damages, economic loss (including without limitation, loss of revenues, profits, contracts, business or anticipated savings), loss of good will or reputation, or special or indirect consequential losses in any case. You further agree not to hold the Pure Entities liable for any wilful act or omission, default, fraud or negligence of any other person or guest or third party within Pure operated facilities.
You hereby agree to defend, fully indemnify on demand and hold harmless the Pure Entities from and against all liabilities, claims, expenses, damages and losses including legal fees (on an indemnity basis) which the Pure Entities may suffer arising from any breach of these terms and conditions by you, or in connection with any act, omission, default, negligence or conduct of you in connection with any other liabilities arising out of you or any services under this Agreement. This obligation to indemnify Pure shall survive the termination of the Agreement.