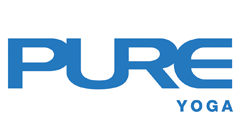 Workshops
Yogaren with Jun Lee 200-hour Yoga Alliance Accredited Teacher Training Programme
Yogaren with Jun Lee
200-hour Yoga Alliance Accredited Teacher Training Programme
Module O: 20-25 March
Module P: 28-31 March
Module E: 18-21 April
Module N: 23-28 April
WF Central
Full Details Visit: http://www.pure-yoga.com.cn/en/shanghai/teachertraining/yogaren200hr/index.php
Introduction课程简介
Yogaren is yoga practice with kindness to Self. The word "ren" is derived from the Chinese word for "kindness". Thus, this is apractice that conjures kindness to Self, in order to cultivate kindness to all.
瑜伽仁,为对己仁慈的练习。仁,从人从二,二为身心,也为天地;人对身心,如对天地的尊敬,人二合一的练习,是最高的道德原则。
For those just embarking on this yoga path, it will be an exciting journey of Self-discovery through this immersion. With the 4 modules of O.P.E.N., you will gain a deeper understanding of yoga's various layers, from the external practice to the internal awareness, and discover how your practice affects your well-being.
如果你已经开始了你的瑜伽旅程,这会是一段自我探索的深度练习。在4个不同的模块 O.P.E.N.,你将会对不同层面的瑜伽练习有更深入的了解;从外在的练习,到内在的觉知,从而体认你的瑜伽练习如何提升你身心的完整性。
For those who want to be on the path of a yoga instructor, this will start the refining of your tools and skills. Deepen your yoga knowledge and philosophy to form a solid foundation, so that you can take what is useful and add what's essentially yours to create an authentic style of teaching.
如果你要选择走瑜伽教学的这条路,你得先吸取瑜伽的知识与哲学为根基,然后从中内化你所学的,再加入你的精髓,创造一个沉稳可靠的瑜伽教学风格。
You will learn how to be creative in class sequencing whilst holding a space that is safe and insightful for your students, sothat they not only have a yoga practice but also experience a better version of themselves at a deeper level with each class.
你将学习更有创意的课程编排,却也能营造一个安全又充满睿智的学习空间,让学生不只是练习瑜伽,更能在每堂课中都能有深度的体验到一个更优秀的自己。
Certification
The course is fully registered with Yoga Alliance. Completion will allow you to become a Yoga Alliance Registered Yoga Teacher (RYT). Upon completion of this course and all assignments, students will be awarded a certificate of participation.

Yoga Alliance Accredited School
Pure Yoga is a registered school with Yoga Alliance. Our teacher training programmes and teachers are internationally accredited, have exclusive recognition, and qualify for the 200-hr Yoga Alliance Certification.

Yoga Alliance is an international governing board for yoga teachers and training programmes in the U.S and globally. Graduates of our programme are automatically eligible to register as a RYT (Registered Yoga Teacher) with Yoga Alliance. Becoming a RYT means having a higher profile and gaining international recognition as a yoga teacher, attributes that many hiring studios look for.

Mission Statement
We offer this training in an effort to grow our community of committed yoga practitioners, empowering those who demonstrate dedication to a personal practice, by sharing the knowledge, skills and tools we have learned so they too can start teaching yoga.

We intend to guide trainees toward a healthy self-confidence, while at the same time invoking in them a sense of humility and excitement, knowing that they are at the beginning of a long journey.

For enquiries, email events@pure-yoga.com
認證資格
本課程完全受到瑜伽協會認可,結業即可成為瑜伽協會認證的瑜伽教師 (RYT)。完成本課程與所有作業的學員,將可獲得一份結業證書。

瑜伽聯盟認證學校
Pure Yoga 為瑜伽聯盟認證學校,本中心師資培訓課程與授課教師均取得國際認證,符合 200 小時瑜伽聯盟認證資格。 瑜伽聯盟 (Yoga Alliance) 為國際機構,負責管理美國與全球各地瑜伽教師與師資課程。學員完成本中心課程,將於結業後自動獲得瑜伽聯盟 RYT(註冊的瑜伽教師)的資格。成為 RYT 讓你更上層樓,具有國際認證瑜伽教師資格,符合許多瑜伽教室的師資要求。

使命宣言
本師資培訓課程旨在分享我們的知識、技巧與工具,培育更多有理想的瑜伽修行者,賦予有志於個人修行的瑜伽人士更多力量,成為優秀瑜伽教師。 我們的目標是引導學員建立健康的自信心,同時虛懷若谷,抱持熱忱學習態度,在漫長的瑜伽學習之旅中邁出第一步。
Terms and Conditions
Photos and videos may be taken, solely for Pure marketing purposes.
Refunds/Cancellation:
· No refund or credit will be given for cancellation starting 20 February 2019.
· All refunds are subject to a 10% processing fee that will be deducted from your refund.
Special Offer from Pure Apparel:
20% off all Pure Apparel retail products for all yoga event registrants on dates of the workshop.
This promotion cannot be used in conjunction with any other offer or promotion.
This promotion can only be used for one transaction.
This promotion is non-transferable and non-refundable.
To register, please contact the studio or see reception.