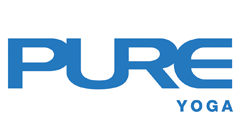 Workshops
Hatha & Vinyasa Yoga Teacher Training (RYT200) with Hee Boon
1 final spot remaining.
Introduction
This is an in-depth study on the teachings of Hatha and Vinyasa Yoga. It is a Yoga Alliance Accredited Weekend and Weekday evenings part-time programme of intense practical training in asanas, pranayama, mudras, yogic philosophy, bandhas, cleansing processes, meditation, chanting, teaching skills, anatomy and physiology.
In this programme, you will also grasp how to create a Vinyasa series on your own, catering to the diverse needs of students, and how it can complement your own practice. Based on basic sequences given, you will explore how to expand the sequences with your own creativity and themes. You will be equipped with the skills to instruct and demonstrate proper alignment, make hands-on assists, and give clear verbal cues. This is also relevant and essential if you are looking to further enhance your Hatha and Vinyasa practice, and enjoy practicing them. The method that we are going to explore includes assessing the needs of the individual student (or a group) and then building a complementary, step-by-step practice to meet those needs.
Open to all practitioners who want to gain deeper insights into Hatha and Vinyasa Yoga and/or become a great teacher with his/her own unique style. Participants are required to be in good health, be open and committed to learning, and have a regular yoga practice prior to attending.
Don't miss this opportunity to practice with Hee Boon, whom have had years of experience leading such training programmes and successfully mentored many students.
For full details and to register, kindly visit: http://sg.pure-yoga.com/en/singapore/teachertraining/hathavinyasa2019sg/index.php
Yoga Alliance Accredited School
Pure Yoga is a registered school with Yoga Alliance. Our teacher training programmes and teachers are internationally accredited, have exclusive recognition and qualify for the 200-hour and 300-hour Yoga Alliance Certification.

Yoga Alliance is an international governing board for yoga teachers and training programmes in the U.S and globally. Graduates of our programme are automatically eligible to register as a RYT (Registered Yoga Teacher) with Yoga Alliance. Becoming a RYT means having a higher profile and gaining international recognition as a yoga teacher, attributes that many hiring studios look for.

Mission Statement
We offer this training in an effort to grow our community of committed yoga practitioners, empowering those who demonstrate dedication to a personal practice, by sharing the knowledge, skills and tools we have learned so they too can start teaching yoga. We intend to guide trainees toward a healthy self-confidence, while at the same time invoking in them a sense of humility and excitement, knowing that they are at the beginning of a long journey.
Terms and Conditions
Photos and video may be taken, solely for Pure marketing purposes.
Application
Please complete an online application form or email us to apply. You will be notified by email within 3-5 days of its approval along with a Welcome Letter outlining payment procedures and further details. Application is NOT required for Morning Intensives. Please register at studio reception.
Early-Bird 20% Discount
Early-Bird Price: Application sent in on or before 9 June 2019.
Regular Price: Application sent in starting from 10 June 2019.
Refunds/Cancellation
· No refund or credit will be given for cancellation starting 9 June 2019.
· All refunds are subject to a 10% processing fee that will be deducted from your refund.
Special offer from Pure Apparel and nood:
· 20% off all Pure Apparel retail products for all yoga event registrants on dates of the training.
· 15% off all nood food items for all yoga event registrants on dates of the training.
· 20% off all smoothies and juices for all yoga event registrants on dates of the training.
· $3.50 for any coffee or tea for all yoga event registrants on dates of the training.
*If there is any discrepancy between the printed and web versions, the web version shall prevail.