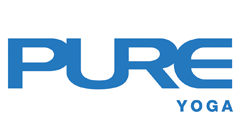 Workshops
Yoga Anatomy & Therapeutics 3-Day Immersion with Jonas Westring
To register, kindly click on the "RSVP' button below, contact our studio or email to events@pure-yoga.com
About this 3-Day Immersion
This 15-hour Yoga Anatomy & Therapeutics Immersion will equip yoga students and teachers with expanded knowledge of the anatomical body and a toolbox of therapeutic techniques to address some of today's most common musculoskeletal issues.
Using an approach based on Anatomy & Biomechanics, Universal Alignment Principles of Anusara Yoga, Physiotherapy and Therapeutic Bodywork - we will investigate the body through the lens anatomical structure, function and movement in relationship to commonly practised yoga postures. A multifaceted approach to learning that includes therapeutically informed asana, yoga breathing, partner work, fascial self-mobilisation, overhead anatomy projection, and more.

An effective teaching approach balances direct personal mind-body experience with theoretical study and each day includes a full therapeutic asana morning practice. To further explore creating a balanced approach to yoga practice and daily living - we will also touch upon associated psycho-energetic patterns that impact our practice and capacity for vibrant health, healing and happiness. Receive guidance from a highly experienced teacher who draws from more than 35 years of personal mind-body practice and 25 years of teaching.

"Three days is a short time to cover such an important, fascinating and huge topic - but when quickly getting to the heart of the matter - the results are often remarkable." ~ Jonas Westring
Topics:
* Anatomy of Key Myo-Fascial & Skeletal Structures
* Therapeutic Alignment Principles for Asana
* Effective & Safe Hands-on Assisting and Adjusting
* Therapeutic Techniques for Common Injuries
* Investigate Habitual Patterns & Tendencies
* Yoga Injury Management & Prevention

Participants should not expect to be healed from personal problems, injuries and other issues during this course, but will leave empowered and equipped with overall improved body-knowledge supported by effective therapeutic techniques. This paves the way for a more skilful approach to the complexity of issues that arise in the body in daily life and in all styles of yoga around the world today.
Schedule & Description
Daily Schedule (26-28 April 2019)

Morning Session 9:30am-12:00pm
Therapeutically Informed Practice
Afternoon Session 2:00pm-4:30pm
Anatomy Study & Therapeutic Applications

Day 1 – Lower Body: Foundation, Legs, Hips, Knees, Ankles, Feet

Day 2 – Middle Body: Pelvic Girdle, Spinal Column, Diaphragm, Core

Day 3 – Upper Body: Shoulder Girdle, Arms, Elbows, Wrists, Hands
About Jonas Westring
A native of Sweden but having spent decades in the USA and Asia, Jonas Westring began his yoga journey in 1981 at the Scandinavian Yoga School and hasn't stopped since. A Licensed Physiotherapist, Yoga Therapist, Certified Anusara Yoga Teacher Trainer, E-RYT 500 and founder of Shantaya Yoga & Bodywork School – Jonas brings to his teaching 35 years' experience in a multitude of yoga styles and therapies as well as clinical physiotherapy work. He has been a pioneer in spreading the Thai healing tradition through his Thai Yoga Certification programme since 1998. Jonas enjoys transmitting the essence of yoga, bodywork and therapeutics around the world with insight, clarity and joy.
Tuition
Full Immersion
Total 15.0 Hours
(Pure Cardholders) Early-bird 20% discount: S$$544 (ends 15 April)
(Non-Pure Cardholders) Early-bird 10% discount: S$612 (ends 15 April)
Regular Price: S$680
Single Day Drop-In
Total 5.0 Hours
Pure Cardholders) Early-bird 20% discount: S$226 (ends 15 April)
(Non-Pure Cardholders) Early-bird 10% discount: S$254 (ends 15 April)
Regular Price: S$282
Terms and Conditions
Photos and video may be taken, solely for Pure marketing purposes.
Tax:

Please note prices include 7% GST
Early-bird 20% Discount:
Early-bird Discount ends

15

April 2019. Please see above for listed prices.
Refunds/Cancellation:
Payment must be made 48 hours after registration, otherwise Pure Yoga reserves the right to release your mat to the next registrant waiting-in-line.

No refund or credit will be given for cancellation starting 7 April 2019.

All refunds are subject to a 10% processing fee that will be deducted from your refund.

Pure Yoga reserves the right to cancel the training as it sees fit, without any compensation made to the registrant other than refund of payment.
Special offer from Pure Apparel and nood:
20% off all Pure Apparel retail products for all yoga event registrants on dates of the workshop.

15% off all nood food items for all yoga event registrants on dates of the workshop.

20% off all smoothies and juices for all yoga event registrants on dates of the workshop.

$3.50 for any coffee or tea for all yoga event registrants on dates of the workshop.
To register, please contact our studio or see reception.