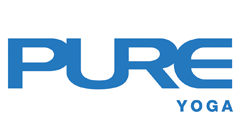 Workshops
Aerial Yoga Teacher Training with TT Ho
Final Spot Available - Sign up by 29th March 2019 to enjoy 20% Savings!
The programme is divided into a short foundational yoga training and an aerial yoga training over a 5-day intensive. The foundational yoga training component will provide students with an overview of yoga and how the practice fits into the history and philosophy of yoga in general. It will give you a platform on which to either teach an aerial yoga class or deepen your yoga practice.
Aerial Yoga helps practitioners to increase flexibility, develop strength, and experience deep, full breathing. Working with gravity, students realign and relax the body, enhance awareness, and uplift the spirit. Discovering how to work with the hammock as a teaching prop allows students to explore, refine and advance the asana practice. The hammock makes traditional asanas easier, whilst the practice becomes deeper and more achievable as the weight of the body is either partially or fully supported by the fabric (hammock). Students can challenge themselves whilst also restoring, repairing and relaxing.
You will understand the benefits of working with the hammock – how it facilitates proper body alignment and physical release in different body parts. You will also learn how to create a fluid aerial yoga class and how to safely teach aerial yoga to others.
For full details, kindly visit: http://sg.pure-yoga.com/en/singapore/teachertraining/pureairsg/index.php
Completion of this course guarantees a certificate. However, you will receive your certification when the teacher determines that you are ready to teach publicly – whether it be exactly at the end of the course or some time thereafter. You should feel confident in integrating the hammock into your teaching style and self-practice.
Yoga Alliance Accredited School
Pure Yoga is a registered school with Yoga Alliance. Our teacher training programmes and teachers are internationally accredited, have exclusive recognition and qualify for the 200-hr & 300-hr Yoga Alliance Certification.

Yoga Alliance is an international governing board for yoga teachers and training programmes in the U.S. and globally. Graduates of our programme are automatically eligible to register as a RYT (Registered Yoga Teacher) with Yoga Alliance. Becoming a RYT means having a higher profile and gaining international recognition as a yoga teacher, attributes that many hiring studios look for.

Mission Statement
We offer this training in an effort to grow our community of committed yoga practitioners, empowering those who demonstrate dedication to a personal practice, by sharing the knowledge, skills and tools we have learned so they too can start teaching yoga.

We intend to guide trainees toward a healthy self-confidence, while at the same time invoking in them a sense of humility and excitement, knowing that they are at the beginning of a long journey.
Terms and Conditions
Photos and video may be taken, solely for Pure marketing purposes.
Application
Please complete an online application form or email us to apply. You will be notified by email within 3-5 days of its approval along with a Welcome Letter outlining payment procedures and further details. Application is NOT required for Morning Intensives. Please register at studio reception.
Early-Bird Discount
Early-Bird Price: Application sent in on or before 29 March 2019.
Regular Price: Application sent in starting from 30 March 2019.
Refunds/Cancellation
No refund or credit will be given for cancellation starting 29 March 2019.

All refunds are subject to a 10% processing fee that will be deducted from your refund.
Capacity
Limited to 13 students.
Special offer from Pure Apparel and nood:
20% off all Pure Apparel retail products for all yoga event registrants on dates of the training.

15% off all nood food items for all yoga event registrants on dates of the training.

20% off all smoothies and juices for all yoga event registrants on dates of the training.

$3.50 for any coffee or tea for all yoga event registrants on dates of the training.