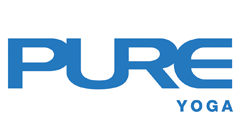 Workshops
The Foundation Training for Yoga Teachers with Patrick Creelman & Rinat Perlman
Personal transformation is the goal of this programme – through strong, intelligent daily practice and theory-based workshops for developing a solid foundation in teaching yoga. This training will focus on the most essential skills necessary to step into a classroom upon graduation and confidently guide a 60-minute vinyasa practice based on strength and intelligent alignment.
A time-tested programme with graduates currently teaching in major studios all over the world, this training has proven to be a professional step towards being a fully-accredited yoga teacher and a huge leap into your own empowerment.

The Foundation is a 24-day, full-time training programme. It offers a positive philosophy grounded in recognising life's innate goodness combined with Universal Principles of Alignment. To ensure that teachers retain the practical classroom skills and academic study of the history and literature of yoga, there are weekly summaries and exams to reflect the progress.

Patrick has over 10 years of experience in teaching teachers. He will lead and support the entire group through the challenge of becoming confident in your own potential, whilst embodying the knowledge that is most important and having practical experience with the essential skills. This programme has proven time and time again to produce life-changing positive results.
For full details, kindly visit http://www.pure-yoga.com.cn/en/beijing/teachertraining/the_foundation_training_patrick/about.php
Terms and Conditions
Photos and videos may be taken, solely for Pure marketing purposes.

Application

Please complete an online application form or email us to apply. You will be notified by email within 3-5 days of its approval along with a Welcome Letter outlining payment procedures and further details. Application is NOT required for Morning Intensives. Please register at studio reception.
Early-Bird Discount
Early-Bird Price: Application sent in on or before 30 June 2019.
Regular Price: Application sent in starting from 1 July 2019.
Refunds/Cancellation
· No refund or credit will be given for cancellation starting 1 July 2019.
· Valid refunds are subject to a 10% processing fee that will be deducted from your refund.
Minimum/Maximum Students
This programme requires a minimum of 25 students. We accept a maximum of 40 students.
Special offer from Pure Apparel:
• 20% off all Pure Apparel retail products for all teacher training registrants.
Contact & Enquiries
For enquiries, please email teachertraining@pure-yoga.com .