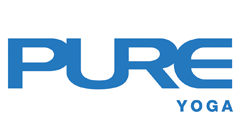 Workshops
Italy Retreat with Clayton Horton
Clayton believes,
"Yoga in a retreat setting is the ultimate way to deepen and enjoy your practice. Away from home and in a supportive environment, we are able to connect with a deep and beautiful part of ourselves. Healing and focused development of our practice happens naturally when we devote a week or two to ourselves in a retreat setting in a beautiful place with an experienced teacher."
Clayton welcomes beginners and students with special needs. Beginners should be familiar with the traditional Ashtanga Sun Salutations A & B and the standing posture sequence.
Clayton returns for the second year in a row. The retreat location is a last generation organic farmhouse in Salento– located in Puglia, in the "Heel of the Boot" towards the south of Italy. Salento is the portion of Italian land where the West meets the East,a point of fusion among ancient civilisations of the Mediterranean; an earth to be discovered, kissed by the sun and by a crystalline sea. Salento is a coffer rich of inestimable treasures: medieval white stone villages built perpendicularly to the sea, innumerable evidences of ancient civilization, country churches, Romanesquecathedrals, monumental Basilicas and rustic Italian castles.
Decide whether to relax along the edge of our large, fresh pool; enjoy an Ayurvedic treatment, a Thai or Shiatzu massage; feel the wind caressing the fronds of the palms as you relax in a hammock; walk the 10 hectares of the property or go discover Salento –there's time for nature walks, artistic excursions, trekking, bicycle tours, horseback riding and sailing.
For details, kindly visit http://www.pure-yoga.com.cn/en/shanghai/retreat/yis2019/index.php
Terms and Conditions
Photos and video may be taken, solely for Pure marketing purposes.
Early-Bird 10% Discount:
· Last day for Early-Bird Discount is30 June 2019.
Refunds/Cancellation:
· No refund or credit will be issuedfor cancellations starting from 30 June 2019.
· A 10% package price administration fee applies to all refunds or cancellations.
Minimum Students
This programme requires a minimum of 10 students.
We advise participants to book flights after minimum number has been met.
Pure Yoga will not be liable for any flight rebooking or cancellation fees incurred upon cancellation of retreat due to low enrolment.
Visa Entry & Requirements:
· Please comply with all visa and health requirements of Italy.
· Pure is not liable for any illness, delays or costs resulting from your failure to meet these requirements.
· Please ensure that your passport is valid for at least six months from the day you arrive in Italy.
· Travel visa is notrequired for Hong Kong SAR passport holders. For further information, please visithttp://www.immd.gov.hk/eng/service/travel_document/visa_free_access.html
· It remainsthe responsibility of the individual guest to check with the Italian Embassy regarding their specific nationality, in case anything changes in the meantime.
Travel Insurance
· Travel Insurance is not included in the package, therefore we highly urge you to arrange your own travel insurance.
Contact & Enquiries
· For enquiries, please emailretreats@pure-yoga.com
Healthy-licious juice cleanse offer from nood food
· $200 discount on nood food 3-Day juice cleanse for all yoga event registrants. Ask nood food staff at your event location for details.
Special offer from Pure Apparel:
· 20% off all Pure Apparel retail products for all yoga retreat registrants.