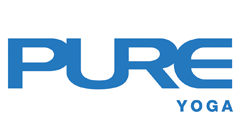 Workshops
Teaching Yoga & Mindfulness for Toddlers, Preschoolers and 5-8 Years with Karen Wightman
To register, kindly click on the "RSVP' button below, contact our studio or email to events@pure-yoga.com
About the Programme
19-21 & 23 July 2019
9:00am to 6:00pm daily
This Children's Yoga Teacher Training is facilitated in a practical, interactive, educational, creative, fun, inspiring and dynamic format. It is an invitation to immerse yourself in the world of children's yoga for 4 whole days. You will have the opportunity to re-connect with your inner child through dance, play, creativity, laughter, song, remembering just how great joy feels!

This training is created from a system of comprehensive modules, and explores the major areas of yogic tools and practices. The modules are relevant and age appropriate, and are delivered in a format of direct experience, balanced with practical theory and discussions. The training is designed to meet the unique needs of each individual attendee. It recognises the importance of being able to digest knowledge and skills in a supportive learning environment that enables experience and grounded knowledge. My intention is to make YOU feel practically equipped, inspired and ready to teach - joyful and confidently bursting to share creative classes that captivate, engage and inspire this wonderful age group.


Course Content and Training Modules
A sign of the times - our children's changing world

The role and specialisation of a kids' yoga teacher

Introduction to yoga and the benefits for children

Making yoga philosophy relevant for children

Basic body awareness and safety for teachers and students

Developmental stages: cognitive, physical, social and emotional

Unique learners and the multiple intelligence theory

General class structure and 'the recipe for success'

Basic class management

Centring and simple meditations

Creative, calming and engaging yoga breathing exercises to support children

The power of positive affirmations and related fun activities

Teaching child-friendly asanas, warm-ups, partner and group poses

Using and creating yoga stories

Yoga games for kids

Mindfulness techniques

Relaxation – 'the icing on the cake'

Circle, sharing, music and chanting for children

How to plan your course, using themes, sequences and stories / practice teach

Creative activities for self-expression

Where and how to begin to teach, set up and build your market
Training Materials
The course modules – in the format of a comprehensive manual

A PDF printable, downloadable version of 'Creative Yogis Colouring Book' as a teaching aid for teachers

The A&P content – in the form of a mini-manual
About Karen Wightman
Karen Wightman is the Founder, Director and Senior Trainer of Creative Yogis - a vibrant and passionate yoga provider in the Byron Shire NSW, Australia. She is an experienced local and international children's yoga instructor, yoga teacher trainer, and children's art teacher. Karen began her yoga practice in Thailand in 1995 and started assisting in children's yoga classes in Bangkok in 2003, under the guidance of yoga master Justin Herold at the Iyengar Yoga School. She went on to coordinate a 2-year yoga programme at Satit Kaset International Program in Bangkok.
In 2006, Karen moved to Australia to follow her passions and immerse herself further in the study of yoga. She studied the foundation, intermediate and pregnancy teacher training with Nicky Knoff in the Knoff Yoga system and completed the 200-hour Yoga Alliance RYT. She then went on to complete her second yoga teacher training in the Ishta system with world-famous Rachel Zinman, from 2007 – 2014.
Karen continued to develop her skills in children's yoga by completing Levels 1 and 2 trainings in "Yoga for Primary School children" with Kylie Peters of Simply Kids Yoga in 2006/7, and also studied "Yoga Therapy for children" with Loraine Rushton of Zenergy Yoga 4 Kids in 2011.
She currently facilitates local and international teacher trainings and workshops in Australia, Japan, as well as other Asian destinations such as Hong Kong, Singapore and Shanghai in collaboration with Pure Yoga. Karen is also part of the faculty for Rachel Zinman's ISHTAM teacher training. Karen dedicates her time to teaching yoga to children of all ages, from preschool to high school, with 15 years of experience.
Yoga Alliance Registrations:
Creative Yogis RCYS, E-RYT 500 hours Experienced Registered Yoga Teacher
Specialty RCYT, Registered Children's Yoga Teacher
YACEP, Yoga Alliance Continuing Education Provider
Tuition
Full Programme
S$990 (Early-bird 20% Discount, register by 9 June)
Regular Pricing: S$1,238
All prices are inclusive of 7 % GST.
Terms and Conditions
Photos and video may be taken, solely for Pure marketing purposes.
Tax:

Please note prices include 7% GST
Early-bird 20% Discount:
Early-bird Discount ends 9 June 2019. Please see above for listed prices.
Refunds/Cancellation:
Payment must be made 48 hours after registration, otherwise Pure Yoga reserves the right to release your mat to the next registrant waiting-in-line.

No refund or credit will be given for cancellation starting 9 June 2019.

All refunds are subject to a 10% processing fee that will be deducted from your refund.

Pure Yoga reserves the right to cancel the training as it sees fit, without any compensation made to the registrant other than refund of payment.
Special offer from Pure Apparel and nood:
20% off all Pure Apparel retail products for all yoga event registrants on dates of the workshop.

15% off all nood food items for all yoga event registrants on dates of the workshop.

20% off all smoothies and juices for all yoga event registrants on dates of the workshop.

$3.50 for any coffee or tea for all yoga event registrants on dates of the workshop.
To register, kindly click on the "RSVP' button below, contact our studio or email to events@pure-yoga.com