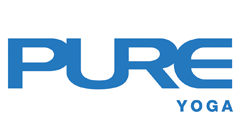 Retreats
Trekking in Nepal Yoga Retreat with Priscilla Von Rooyen
Think mountains, think leaves crushing under your boots, a fresh breeze blowing through your hair. This is your return to nature. This is living the way nature intended for you.
This is not your typical retreat. We will live close to nature. We will connect to the land and its people. We will hike around the Himalaya mountains of Nepal! This is your chance to eat food freshly grown in the gardens of the home-stays where we will be staying. Learn to love having minimal possessions. Take stock of the things that are most important to you in life.

For full details, please visit http://hk.pure-yoga.com/en/hongkong/retreat/nepal_trekking1911/index.php
Photos and video may be taken, solely for Pure marketing purposes.
Early-Bird 10% Discount:
· Last day for Early-Bird Discount is 31 August 2019.
Refunds/Cancellation:
· No refund or credit will be issued for cancellations starting from 1 September 2019.
· A 10% package price administration fee applies to all refunds or cancellations.
Minimum Students
This programme requires a minimum of 10 students.
We advise participants to book flights after minimum number has been met.
Visa Entry & Requirements:
• Please comply with all visa and health requirements of Nepal.
• Pure is not liable for any illness, delays or costs resulting from your failure to meet these requirements.
• Please ensure that your passport is valid for at least six months from the day you arrive in Nepal.
• Travel visa is required for Hong Kong SAR passport holders: https://hkg.nepalconsulate.gov.np/visa/
• It remains the responsibility of the individual guest to check about their specific nationality with the closest Nepalese Embassy, in case anything changes in the meantime.
Travel Insurance:
· Travel Insurance is not included in the package, therefore we highly urge you to arrange your own travel insurance.
Contact & Enquiries
· For enquiries, please email retreats@pure-yoga.com
Healthy-licious juice cleanse offer from nood food
· $200 discount on nood food 3-Day juice cleanse for all yoga event registrants . Ask nood food staff at your event location for details.
Special offer from Pure Apparel:
· 20% off all Pure Apparel retail products for all yoga retreat registrants.
*If there is any discrepancy between the printed and web versions, the web version shall prevail.