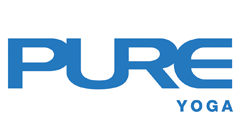 Workshops
Joyful & Playful Arm Balances with Derris Chew
Arm Balances can be fun and highly enjoyable! Come experience a detailed guided approach in achieving these poses!
To register, kindly click on the "RSVP' button below, contact our studio or email to events@pure-yoga.com
About the Workshop
27 July 2019
9:00am to 12:00pm
Are you afraid of arm balances because they seem difficult and challenging to attempt? Fascinated by the ease with which one takes flight in arm balances? Or are you just frustrated that despite several attempts, you are not making any progress in arm balancing? Whatever the reason, arm balances are challenging yet beneficial poses that can change the mood and tone of your asana practice.
Arm balances challenge your view of the things that pull you down and build muscle strength while creating lightness of body and mind. Plus, they are playful and 'spark joy'! Although arm balances are sometimes offered in classes, they are infrequently taught in a formal class setting with few opportunities for each student to really delve deeper into the details.
Come join Derris for a fun-filled Saturday where he will attempt to demystify arm balances and make it accessible for all to practise!
In this workshop, you will learn:
The various types of arm balances and how to engage different muscle groups in these arm balances

Techniques and alignment cues of getting into arm balances

To face and overcome your fear of falling through the use of props and alignment options
This workshop is suitable for beginners with at least 3 months of regular Hatha 1 practice.
Intermediate students will also benefit from this workshop by learning the techniques of transitioning between arm balances.
Students nursing current wrist/forearm/elbow/shoulder injuries are advised to consult their doctor before proceeding.
Tuition
Full Workshop
Total 3.0 Hours
Pure Cardholders: S$108 (Early-bird 20% Discount, register by 9 July)
Non- Pure Cardholders: S$122 (Early-bird 10% Discount, register by 9 July)
Regular Pricing: S$135
Terms and Conditions
Photos and video may be taken, solely for Pure marketing purposes.
Tax:

Please note prices include 7% GST
Early-bird 20% Discount:
Early-bird Discount ends 9 July 2019. Please see above for listed prices.
Refunds/Cancellation:
Payment must be made 48 hours after registration, otherwise Pure Yoga reserves the right to release your mat to the next registrant waiting-in-line.

No refund or credit will be given for cancellation starting 9 July 2019.

All refunds are subject to a 10% processing fee that will be deducted from your refund.

Pure Yoga reserves the right to cancel the training as it sees fit, without any compensation made to the registrant other than refund of payment.
Special offer from Pure Apparel and nood:
20% off all Pure Apparel retail products for all yoga event registrants on dates of the workshop.

15% off all nood food items for all yoga event registrants on dates of the workshop.

20% off all smoothies and juices for all yoga event registrants on dates of the workshop.

$3.50 for any coffee or tea for all yoga event registrants on dates of the workshop.
To register, kindly click on the "RSVP' button below, contact our studio or email to events@pure-yoga.com