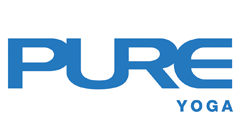 Workshops
Complimentary Talk & Meditation Workshop with Swami Govindananda
To register, kindly click on the "RSVP' button below, contact our studio or email to events@pure-yoga.com
About the Complimentary Workshop
24 May 2019, 6:30pm to 8:00pm
Through Yoga Wisdom and Meditation
Over thousands of years, numerous Sages and Yogis of India have sought and realised their true selves and have affirmed that human life holds supreme potential. They have left blueprints for you to realise the truth for yourself, encouraging you to follow in their footsteps. Based his many years of experience living in India learning and practising yoga wisdom and meditation at the deepest levels, Swami Govindananda will illuminate steps for your own journey of self-discovery.
About Swami Govindananda
Swami Govindananda has spent many years in India learning personally from one of the country's historically accepted great Masters. Swamiji is widely known for his depth of knowledge, his gentle, humorous nature, and his ability to inspire in others the quest for genuine spiritual living. He presents programmes around the world at various yoga studios, conferences and retreats. All his programmes include soul-stirring kirtan meditation.
Suitable for all.
Terms and Conditions