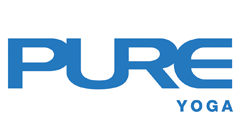 Workshops
Flow & Fly Yoga Retreat with Miryam & Roxanne
Coming Soon!
About the Retreat
Take flight with Myriam and Roxanne to the sunny island of Phuket, Thailand, right at Kata Beach!
Escape the city life with them flowing through strong and creative vinyasa flows / arm balances clinics in the morning and plenty of fun flying upside down with Aerial Yoga! Allow yourself to unplug from the city and enjoy the beautiful sun, sand and sea, soaking up vitamin D and Sea in between the daily practices.
Come experience this retreat with your partner or not; level of classes is catered for beginners to intermediate and suitable for all yoga practitioners. Come with an open heart and never say no to new experiences as they are priceless and last a lifetime!
Terms and Conditions