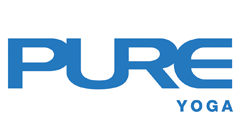 Workshops
Free Your Body, Mind and Heart - Yoga for Holistic Stress Management with Jian Yuan
To register, kindly click on the "Register Now' button below, contact our studio or email to events@pure-yoga.com
About the Workshop
Whether it comes from the hectic pace of modern-day living or whether it arises from a specific trigger (e.g. the loss of a loved one, financial worries, situational anxiety), stress has become an inevitable part of life.
Stress can be debilitating. Long periods of stress have been shown to cause chemical changes in your brain, which have a consequential negative impact on various aspects of your health, such as the nervous system, hormones, immunity, digestive functions, quality of sleep, energy levels, as well as your mental and emotional well-being. While you may identify which situations or issues cause you stress, this is not the same as your reaction to it. Given that stress is unavoidable, it is important to manage it instead of being overwhelmed by these stressors each time they present themselves.
In this three-part workshop, we will identify different types of tensions and underlying stressors and understand how our yoga practice can, in addition to being a useful tool for stress management, be a pathway to holistic wellness of the body, mind and spirit.
Key Focus:
Deepen/refine your yoga practice, extending it beyond just the practice of physical poses

Introduction to the link between meditation, breathwork (pranayama) and mental stress relief

Introduction to emerging heart-focused areas of yoga practice such as visualisation, self-enquiry and journalling

Identify stressors and provide practical tools to release unnecessary tension and/or resolve existing traumas

Develop a framework to deal with future stressors/traumas
Schedule & Description
Session 1: The Body
12 October (Saturday)
9.00 am to 12.00 pm
In this session, we will direct our focus on the stress and tension we hold in our physical body. Very often, due to poor postural habits or a sedentary lifestyle, we may have become accustomed to holding tightness and tension in our muscles and the fascia (i.e. the connective tissue/webbing interweaving our joints, organs and muscles) that we lose the connection to our physical body and treat tightness in our physical body as "normal". Few people know that tightness in the physical body has a tendency to also manifest as energetic tension in the body and mind, which increases the feeling of stress without us being conscious of it. We may forget that our physical practice holds the key to unlocking healing, relief and comfort for the body and soul.
This session will feature an extended breath-centred, feel-good asana practice for the entire body (particularly the shoulders, neck, hips, hamstrings and lower back) to get us out of our mind and into our body, helping us to regain a sense of ease, balance and connection in our body, breath and mind.
Session 2: The Mind
12 October (Saturday)
1.30 pm to 4.30 pm
In this session, we attempt to untangle our mental knots by exploring the connection between our breath and our mind. Have you ever compulsively worried about something? You know on an intellectual level that worrying doesn't help, but you do it nonetheless. Most of us are aware of the benefits that slow, guided breathing exercises (pranayama) have on the heart rate, but few of us know that the benefits also extend to our mental framework.
This session gives us a rare opportunity to practise a variety of breath direction exercises/breathwork, as well as visualisation exercises in a systematic, extended manner with the goal of releasing stress from mental attachments. Slowing down our breath and our heart rate, we will use the increased awareness of our breath patterns as a guide to become more aware of our thought patterns (habitual or otherwise) and to regulate and/or change them, so that they will not take over our perception of reality or influence our emotions negatively. We seek to get a first-hand experience of pratyahara (the conscious withdrawal of the external senses) and learn ways to generate this experience for ourselves through a regular practice.
Session 3: The Heart
13 October (Sunday)
9.00 am to 12.00 pm
Sometimes negative emotions are buried so deep in our hearts that they change (or have changed) the way we behave in social settings or in relationships, and we feel there is no longer any room for change. In addition, having to put up a front denies us the chance to objectively examine why we feel the way we do. This state of affairs is stressful on an energetic level, regardless of how much our intellectual mind denies it.
In this final session, we work with the power of our heart to excavate all those negative emotions we may have been suppressing, repressing or denying. Using the emerging tools of self-enquiry, journalling and meditation, we will have a safe space to surrender to the power of devotion, dive into our heart space, and honestly work to release what no longer serves us. We can devote our energies towards healing ourselves and opening our hearts, giving and receiving love from everyone.
Tuition
Full Workshop
(Pure Cardholders) Early-bird 20% discount: S$242 (ends 23 Sept)
(Non-Pure Cardholders) Early-bird 10% discount: S$272 (ends 23 Sept)
Regular Price: S$302

Single Session Drop-In
(Pure Cardholders) Early-bird 20% discount: S$112 (ends 23 Sept)
(Non-Pure Cardholders) Early-bird 10% discount: S$126 (ends 23 Sept)
Regular Price: S$140
Terms and Conditions
Photos and video may be taken, solely for Pure marketing purposes.
Tax:

Please note prices include 7% GST
Early-bird 20% Discount:
Early-bird Discount ends 23 September 2019. Please see above for listed prices.
Refunds/Cancellation:
Payment must be made 48 hours after registration, otherwise Pure Yoga reserves the right to release your mat to the next registrant waiting-in-line.

No refund or credit will be given for cancellation starting 23 September 2019.

All refunds are subject to a 10% processing fee that will be deducted from your refund.

Pure Yoga reserves the right to cancel the training as it sees fit, without any compensation made to the registrant other than refund of payment.
Special offer from Pure Apparel and nood:
20% off all Pure Apparel retail products for all yoga event registrants on dates of the workshop.

15% off all nood food items for all yoga event registrants on dates of the workshop.

20% off all smoothies and juices for all yoga event registrants on dates of the workshop.

$3.50 for any coffee or tea for all yoga event registrants on dates of the workshop.
To register, kindly click on the "Register Now' button below, contact our studio or email to events@pure-yoga.com