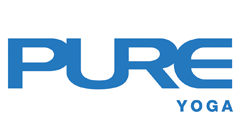 研習班
PRANA JAGRITI TEACHER TRAINING IN YOGA AND MEDITATION A 4D TEACHER TRAINING WITH KAPIL RAJIV
INTRODUCTION

Prana Jagriti is "awakening of one's life energy". The practice of Yoga and Meditation helps in this awakening.

Correct practice of the techniques requires a proper understanding of the roots of the technique along with its correct execution. Philosophical and practical sides of the disciplines of Yoga and Meditation are linked together and complement each other, and better understanding of one helps the understanding of the other.

This committed and disciplined training programme:
• Gives students a comprehensive grasp of the knowledge and teachings of Yoga and Meditation
• Enlivens the philosophical concepts through relevant practice and experience

For more details, please visit http://hk.pure-yoga.com/en/hongkong/teachertraining/4dteachertraining2019/index.php
條款及細則
Photos and video may be taken, solely for Pure marketing purposes.
Application
Please complete an online application form or email us to apply. You will be notified by email within 3-5 days of its approval along with a Welcome Letter outlining payment procedures and further details. Application is NOT required for Morning Intensives. Please register at studio reception.
Early-Bird Discount
Early-Bird Price: Application sent in on or before 10 February 2019.
Regular Price: Application sent in starting from 11 February 2019.
Refunds/Cancellation
· No refund or credit will be given for cancellation starting 10 February 2019.
· All refunds are subject to a 10% processing fee that will be deducted from your refund.
Minimum Students
This programme requires a minimum of 10 students.
Healthy-licious juice cleanse offer from nood food
· $200 discount on nood food 3-Day juice cleanse for all yoga event registrants on training dates. Ask nood food staff at your event location for details.
· 10% off all nood food items for all yoga event registrants on dates of the training.

Special offer from Pure Apparel:
• 20% off all Pure Apparel retail products for all teacher training registrants.
Enquiries:
For enquiries, please email teachertraining@pure-yoga.com
Pure Yoga Soundwill Plaza
24/f Soundwill Plaza
38 Russell Street
Causeway Bay
Hong Kong
T 2790 2299
*If there is any discrepancy between the printed and web versions, the web version shall prevail.