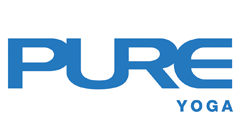 研習班
Courage to Teach: A 200-Hour Yoga Alliance Accredited Teacher Training Programme
Introduction
Combining and leveraging on the expertise, skill sets and experience of 5 of Pure Yoga Singapore's very own teachers (William, Sandy, Kiki, Azmi, Jayan), this 200-hour Yoga Alliance Accredited Yoga Teacher Training is set to offer a unique learning experience for every student. It will be centred around the 5 Pure Pillars of Grounding (Hatha / Alignment), Healing (Yin / Pranayama), Dynamic (Vinyasa Flow), Hot, and Specialised.
This arrangement will ensure a comprehensive and holistic training for every student, which will greatly benefit his/her own practice and future teaching initiatives.
What you can expect to get out of the training:
Well-designed coverage of key yoga concepts of Hatha & Alignment, Vinyasa & Sequencing, Hot Yoga, Pranayama, Meditation, Yoga with Props, Yin & Meridians, Practical Anatomy, etc.

Graduates will be well-equipped with both the essential knowledge and teaching methodologies to conduct a yoga class

The courage to instruct and demonstrate proper alignment, make hands-on assists, and give clear and effective verbal cues

Increased confidence in your ability to find your voice as a yoga teacher

Personal enrichment in your yoga journey
Yoga Alliance Accredited School
Pure Yoga is a registered school with Yoga Alliance. Our teacher training programmes and teachers are internationally accredited, have exclusive recognition and qualify for the 200-hour and 300-hour Yoga Alliance Certification.

Yoga Alliance is an international governing board for yoga teachers and training programmes in the U.S and globally. Graduates of our programme are automatically eligible to register as a RYT (Registered Yoga Teacher) with Yoga Alliance. Becoming a RYT means having a higher profile and gaining international recognition as a yoga teacher, attributes that many hiring studios look for.

Mission Statement
We offer this training in an effort to grow our community of committed yoga practitioners, empowering those who demonstrate dedication to a personal practice, by sharing the knowledge, skills and tools we have learned so they too can start teaching yoga.

We intend to guide trainees toward a healthy self-confidence, while at the same time invoking in them a sense of humility and excitement, knowing that they are at the beginning of a long journey.
For full details and to register, kindly visit: http://sg.pure-yoga.com/en/singapore/teachertraining/couragetoteach/index.php
條款及細則
Photos and video may be taken, solely for Pure marketing purposes.
Application
Please complete an online application form or email us to apply. You will be notified by email within 3-5 days of its approval along with a Welcome Letter outlining payment procedures and further details. Application is NOT required for Morning Intensives. Please register at studio reception
Early-Bird Discount
Early-Bird Price: Application sent in on or before 7 April 2019
Regular Price: Application sent in starting from 8 April 2019.
Refunds/Cancellation
· No refund or credit will be given for cancellation starting 7 April 2019
· All refunds are subject to a 10% processing fee that will be deducted from your refund.
Minimum Students
This programme requires a minimum of 12 students.
Healthy-licious juice cleanse offer from nood food
20% off all Pure Apparel retail products for all yoga event registrants on dates of the training

15% off all nood food items for all yoga event registrants on dates of the training.

20% off all smoothies and juices for all yoga event registrants on dates of the training.

$3.50 for any coffee or tea for all yoga event registrants on dates of the training.
Special offer from Pure Apparel:
• 20% off all Pure Apparel retail products for all teacher training registrants.
Enquiries:
For enquiries or more information, please email events@pure-yoga.com
*If there is any discrepancy between the printed and web versions, the web version shall prevail.