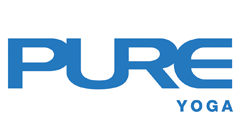 Workshops
The Foundation of Sanskrit Workshop with Clayton Horton and Joseph Tan
About the Workshop
In a fun and supportive atmosphere, come learn the basics of the Sanskrit language with Clayton and Joseph.
Students will learn to:
- Pronounce and write the Sanskrit Alphabet
- Write simple common mantras
- Count from 1-30 in Sanskrit
- Correctly pronounce traditional yoga posture names
- Recite Aṣṭāṅga vinyāsa yoga opening and closing chants
- Appreciate the history of the Sanskrit oral tradition
- Develop a foundation of basic knowledge to facilitate further study
No experience required.
All levels welcome
*Students will receive a manual workbook
Schedule
4 August: 12:00pm-1:30pm & 3:00pm-5:00pm
About Joseph
Sanskrit teacher
M. A. (Buddhist Studies) 2012, HK University, studied Sanskrit with Professor Dhammajoti. Led Sanskrit tutorials at HKU in 2012 & 2013
Studying yoga philosophy and Sanskrit since 2007 with Vidwan Vijaya Kumar Manja, Pandeshwar, Karnataka, India
Completed 2013 summer course in spoken Sanskrit in Südasien-Institut, Universitat Heidelberg taught by Dr. Sadananda Das
Tuition
SANSKRIT WORKSHOP:
The Foundation of Sanskrit
4 August: 12:00pm-1:30pm & 3:00pm-5:00pm
Total 3.5 hours
All Levels
(Pure Cardholders) Early-bird 20% discount: HK$780 (ends 21 July)
(Non-Pure Cardholders) Early-bird 10% discount: HK$877 (ends 21 July)
Regular Price: HK$975
About the teacher
Terms and Conditions
Photos and videos may be taken, solely for Pure marketing purposes.
Early-Bird 20% Discount:
Early-bird discount ends 21 July 2019. Please see above for listed prices.
Refunds/Cancellation:
No refund or credit will be given for cancellation starting 21 July 2019
All refunds are subject to a 10% processing fee that will be deducted from your refund.
Special offer from Pure Apparel:
20% off all Pure Apparel retail products for all yoga event registrants on dates of the workshop.
Healthy-licious juice cleanse offer from nood food:
$200 discount on nood food 3-Day juice cleanse for all yoga event registrants on workshop dates. Ask nood food staff at your workshop location for details.
10% off all nood food items for all yoga event registrants on dates of the workshop.
To register, please contact The Centrium studio or see reception.