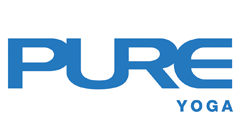 Workshops
Hot Yoga Retreat with Jacqueline & Jeanie
Experience the exhilaration and satisfaction - take a break from city stress with Jacqueline and Jeanie, engage in sweaty and light-hearted Hot Yoga challenges at a gorgeous full facility retreat centre cum peaceful sanctuary in beautiful Koh Samui!
Jacqueline and Jeanie will be conducting workshop-style sessions to refine your knowledge and techniques in order to reap maximum benefits from the Hot 26 sequence. These 26 poses will be broken down in detail to highlight the proper alignment and techniques that will help progress your practice. In addition to Hot 26, you can also look forward to other styles of Hot Yoga classes for variety.
We will be staying at Absolute Sanctuary, one of the largest and most luxurious fitness and wellness resorts in Asia. They were awarded the Recognition of Excellence for 2018 in Asia and certificates in both Premium Quality Hotel and Premium Quality Yoga Retreat in 2018. You can look forward to top-notch accommodation and facilities including restaurants, spa, outdoor swimming pool, and well-equipped yoga studios.
What are you waiting for? Let's embrace the heat, sweat and detoxification benefits of Hot Yoga and leave the retreat feeling rejuvenated, refreshed and re-energised!
For full details and to register, kindly visit: http://sg.pure-yoga.com/en/singapore/retreat/absolutesanctuary/
Terms and Conditions
Photos and video may be taken, solely for Pure marketing purposes.
Application
Please complete an online application form via the link above to apply. You will be notified by email within 3-5 days of its approval along with a Welcome Letter outlining payment procedures and further details.
Tax:
Please note prices includes 7% GST.
Early-Bird Discount
Early-Bird Price: Application sent in on or before 2 February 2020.
Regular Price: Application sent in starting from 3 February 2020.
Refunds/Cancellation
No refund or credit will be given for cancellation starting 2 February 2020.
All refunds are subject to a 10% processing fee that will be deducted from your refund.
This retreat requires a minimum of 12 participants.
Visa Entry & Requirements:
Please comply with all visa and health requirements of Thailand.
Pure is not liable for any illness, delays or costs resulting from your failure to meet these requirements.
Please ensure that your passport is valid for at least 6 months from the day you arrive in Koh Samui, Thailand.
Special offer from Pure Apparel and nood food:
20% off all Pure Apparel retail products for all yoga event registrants on month of the event.
Up to 20% off all nood food products on week prior and after the event.
This promotion cannot be used in conjunction with any other offer or promotion.
This promotion is non-transferable and non-refundable

Terms & Conditions:
The organiser of this retreat is Global Travel Ltd.
The co-organiser is Pure (Travel) Ltd.
The resort is Absolute Sanctuary
*If there is any discrepancy between the printed and web versions, the web version shall prevail.