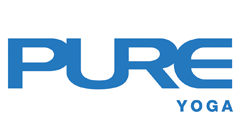 Workshops
Postural Clinic – The Art of Alignment with Vivian Agethen
22 & 29 February (Saturdays) World Trade Centre – Causeway Bay
Proper alignment is essential to avoid the risks of injury and to establish a solid foundation on which a practice can grow. Discover how to align your unique body with tools, balance strength and flexibility, safeguard your joints, and learn how to undo incorrect postural habits. When asanas are practised with awareness and knowledge of healthy alignment, you will find greater comfort and ease in the body and clarity in mind.
During this interactive workshop, we will explore different groups of asanas to help you develop a clear understanding of how to apply key alignment concepts to your unique physical structure.
This workshop will address the use of hands to prevent wrist pain, as well as alignment of feet and knees in standing poses and key floor poses. Modifications, variations, self-adjustments and the use of props will be examined for your specific anatomy. Common misalignments will also be addressed in a fun and interactive way.
** Ideal for all levels who want to develop their practice with attention to alignment and safety, as well as experienced practitioners who want to revisit the foundation of their practice and understanding.
22 February 2020
10:00am-12:30pm
Universal Principles of Alignment
Surya Namaskar C
Hands and feet placement, wrist protection, safe knees in Yoga
A close look at Adho Mukha Svanasana, Chatarunga Dandasana and variations
Standing Poses
Practice
2:00-4:30pm
Balancing Poses
Forward Bends
Practice
29 February 2020  
10:00am-12:30pm
Surya Namaskar A and B
Standing Twisting Poses
Seated Twisting Poses
Core Strengthening and Basic Arm Balancing Poses
Practice
2:00-4:30pm
Hip Anatomy (Hip Flexors, Adductors, Hamstrings, External Rotators, Abductors)
Hip Opening Poses
Backbends
Practice
**Workshop will be conducted in English & Cantonese