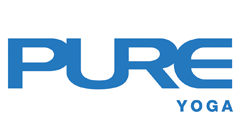 Retreats
Ayurveda Therapeutic Restoration Retreat with Prabir Karmakar
Reconnect with the abundance of nature. Ayurvedic massage, organic food and the restoring power of yoga will help to rejuvenate your body, mind and soul.
1. Practise yoga in the lap of nature and discover to your true self
2. Explore the variety of organic food customised for you according to your vata, pitta and kapha
3. Away from worldly chaos, experience the relaxing luxury of Ayurvedic massages and its benefits for your body
4. Ayurvedic treatment
5. A day tour through Kerala's culture and beautiful temples
Join Prabir for a therapeutic experience beyond imagination. Be around people with the same passion and dedication and when you leave, it will be with your rejuvenated self.
This yoga programme at Somatheeram Ayurveda Village (the "Resort") are organised by Pure (Travel) Limited ("Pure"), and all travel arrangements, reservations ticketing, package payments are made for and on your behalf by Connexus Travel Limited (Agent License No. 350001) ("Connexus Travel").
Somatheeram - World's First Ayurveda Village with a Resort Ambiance
Somatheeram – World's First Ayurveda Village with a Resort Ambience Somatheeram welcomes you to the world of authentic & traditional Ayurveda. This award-winning Ayurveda Hospital is set on a tropical gardens and prime beachfront location in South India. Here you can benefit from traditional Ayurvedic therapy as well as Yoga in a blissfully peaceful environment. Somatheeram is the world's first Ayurveda hospital set in a resort ambience providing Ayurveda treatments / programmes for persons/patients from all over the world. It is located at Chowara Beach with over 15 acres of greenery all around on a hillock 9 km south of the famous Kovalam Beach, Trivandrum, Kerala, India.
Garden Cottage
Single or Double/Twin Occupancy
Garden Cottages are independent cottages with a beautiful garden view and built with natural materials of mud and bricks. All accommodations are double/twin bed, replete with a bedroom and attached bathroom with hot and cold-water facilities. They are properly ventilated and equipped with a fan and mosquito nets.
5 nights / 6 days: 14-19 March (Saturday to Thursday)
Tentative Daily Schedule:
Day 1: 14 March
Arrival at resort: Traditional welcome and welcome drink
Consultation / check-up with doctors, prescribed a full schedule for Ayurveda treatment
Follow treatment as per schedule
Relax, visit beach and swim with soothing waves or enjoy cosy swimming pool
5:00pm Evening Yoga
7:00pm Dinner + various cultural programmes or diverse and indigenous art forms of Kerala
Day 2: 15 March
7:00am Morning meditation followed by yoga practice
9:00am Breakfast
11:00am Treatment as per schedule
1:00pm Lunch
Enjoy beach or pool time
5:00pm Evening Yoga
7:00pm Dinner with cultural programmes
Day 3: 16 March
7:00am Morning meditation followed by yoga practice
9:00am Breakfast
11:00am Treatment as per schedule
1:00pm Lunch
Enjoy sunny beach time
5:00pm Evening Yoga
7:00pm Dinner with cultural programmes
Day 4: 17 March
7:00am Morning meditation followed by yoga practice
9:00am Breakfast
11:00am Treatment as per schedule
1:00pm Lunch
Relax, beach, swimming activities or enjoy the green environment of the resort or visit Somatheeram OR resort will organise a talk on Ayurveda by renowned / famous Ayurveda doctors
5:00pm Evening Yoga
7:00pm Dinner with cultural programmes
Day 5: 18 March
7:00am Morning meditation followed by yoga practice
9:00am Breakfast
10:00am Optional half-day tour to Kerala's famous temples & back waters
7:00pm Dinner with cultural programmes
Day 6: 19 March
7:00am Morning meditation followed by yoga practice
9:00am Breakfast
Optional activities not included in package
Prabir started learning yoga at the age of 9 and began teaching at 18. His first step into yoga was initiated by his brother and grandfather, both of whom were great Yogis. As a child, Prabir was relatively short compared to his classmates. With the help of yoga, his little weak body grew into a strong and well-developed one. He even challenged himself by entering yoga competitions and won many awards including the "Champion of the Champions" in the All India Yoga Competition, Kolkata in 1985. The benefits he obtained from yoga made him determined to make yoga his lifelong career.
In his early 20s, Prabir met his guru Yogacharya Sri Lalit Mohan from Kaivalyadham, Maharastra, India and was greatly inspired by him. Guided by Sri Lalit, he reached a deeper understanding of asanas, pranayama and the importance of Sthiram Sukhamasanam – i.e. when you achieve a posture, it becomes effortless. Prabir knew that yoga was not just about posture because he had experienced its magic before. So in 1990, he completed a Diploma in Yoga Therapy. Since then, Prabir has helped many students and patients through his yoga classes and therapeutic sessions. He is committed to promoting yoga in his professional capacity and developing a yoga culture for everyone. In his more than 30-year career span, approximately 70 of his students have become renowned yoga teachers in Hong Kong, Singapore, Thailand, Taiwan, Vietnam, China, Cambodia, Malaysia and many other countries.
Prabir's classes are rhythmic, with sequences synchronised to his music. His classes are reputable for helping students to develop a balance between strength and flexibility, improve their alignment, and build a healthy mind and body. Prabir believes that yoga, especially pranayama (breathing techniques), can bring harmony to our entire being. So he always reminds his students to respect and listen to their body.
QUALIFICATIONS & CERTIFICATIONS
President, Jharkhand Yoga Association, 2014-present

"A" Grade Referee – Asian Yoga Federation (Asian Yoga Championship), 2011-present

Joint Organising Secretary of Asian Yoga Federation, 2011-present

Secretary General of Yoga Federation of Hong Kong, 2010-present

Experienced Registered Yoga Teacher (500 hours), Yoga Alliance, USA, 2009-present

Associate Director of Hong Kong Yogathon, 2008-present

Personal Training Certificate in Pilates for Yoga, Planet Yoga, Hong Kong, 2006

Joint Secretary of Yoga Federation of India, 2000-2010

Diploma in Yoga Therapy, International Federation for Yoga Sports, 1999

Diploma in Yoga Teacher Training, Ghosh's Yoga College, Kolkata, India, 1990

"A" Grade Referee-Yoga Federation of India (National Yoga Championship), 1989-present

Founder President of Karmakar Institute of Yoga, Jamshepur, India, 1984-present

Grade "A" Teacher's Training Course in Yoga, Netajee Shubhas National Institute of Sports, Sports Authority of India (Government of India), 1984

Awarded Tabla "Visarad" and achived First class Diploma in Indian Classical Music from Gandharbha Mahavidyalaya, Mumbai, India, 1984

Bachelor's degree in Commerce, Ranchi University, India, 1979
Inclusive of:
- 5 nights' full-board accommodation, taxes and service charges
- Daily 90-minute to 2-hour Ayurveda Rejuvenation Therapy that includes body massage with medicated oil and cream by two masseurs, internal rejuvenation medicines, and medicated steam bath
- Round-trip airport-resort transfer
- All yoga fees
PACKAGE PRICES WITHOUT AIRFARE:
All prices below are per person for 14-19 March (5 nights / 6 days)
Room Category

Early-bird (ends 14 January)

Regular Price

Garden Cottage

Single Occupancy

Double Occupancy

HK$16,740

HK$13,770

HK$18,600

HK$15,300
Photos and video may be taken, solely for Pure marketing purposes.
Early-Bird 10% Discount:
Last day for Early-Bird Discount is 14 January 2020.
Refunds/Cancellation:
No refund or credit will be issued for cancellations starting from 15 January 2020.
A 10% package price administration fee applies to all refunds or cancellations.
Minimum Students This programme requires a minimum of 10 students.
We advise participants to book flights after minimum number has been met.
Pure Yoga will not be liable for any flight rebooking or cancellation fees incurred upon cancellation of retreat due to low enrolment.
Visa Entry & Requirements:
Please comply with all visa and health requirements of India.
Pure is not liable for any illnesses, delays or costs resulting from your failure to meet these requirements.
Please ensure that your passport is valid for at least 6 months from the day you arrive in India.
Travel Insurance:
Travel Insurance is not included in the package, therefore we highly urge you to arrange your own travel insurance.
Contact & Enquiries
Healthy-licious juice cleanse offer from nood food
$200 discount on nood food 3-Day juice cleanse for all yoga event registrants. Ask nood food staff at your event location for details.
Special offer from Pure Apparel:
20% off all Pure Apparel retail products for all yoga retreat registrants.