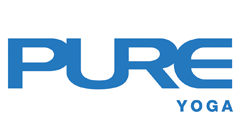 Continuing Education
Mentorship Programme with Rinat Perlman
A 3-month programme offering a concentrated opportunity to develop your practical classroom teaching ability, refine your personal practice, deepen your knowledge of yoga as well as improve your communication skills with students and others in your life. This programme is conducted under the careful tutelage of Rinat Perlman, a professional, experienced yoga teacher and counsellor.

Taking the time to further your studies and practice will benefit you at any point in your teaching career – whether you're currently teaching, have just completed your TT, or are preparing to return to teaching. Supporting you to become a more skilful, confident, proficient and successful yoga teacher are the goals of this programme. Investing in a transformative experience both personally and professionally will evoke valuable insights, understanding of your strength, and uncovering of opportunities for improvement as well as a different perspective on teaching and practising yoga.
In this programme, you can expect to be supported, nurtured, and asked to step up and reveal deeper layers of your capacity. In a straightforward yet loving way, Rinat will work with you to achieve your goals and beyond.
o    Preliminary 1-hour consultation to discuss goals, challenges and create a specific and personalised mentee development plan
o    Weekly 1-hour meeting for discussion (12 hrs)
o    Final 1-hour consultation to discuss progress and further steps
o    Practice – you are required to practise twice a week in Rinat's classes or any other teacher she assigns (minimum 36 hrs)
o    Class Observation – you are required to observe and record (in writing) classes, followed by a brief discussion with Rinat after each class (minimum 15 hrs)
o    Assisting classes – according to your progress, you will be asked to assist during Rinat's classes (minimum 12 hrs)
o    Teaching Practice – towards the end of the programme, you will teach two classes at the studio. Rinat will observe your classes and give feedback after each class (4 hrs)
o    Self-study – you will be assigned with reading and writing tasks in accordance with your knowledge level, personal intentions and what Rinat decides is most appropriate for you (minimum 25 hrs)
During the programme you will:
Work one-on-one to advance your teaching and communication skills
Journal daily
Have opportunities for reflection, discussion and peer reviews (when more than 1 student in the program)
Observe & assist different classes and teachers, working on observational and teaching skills in the classroom 
Observe & assist your mentor classes including post-class discussions to focus your integration
Develop skills to sequence classes
Review books
Prepare and own a practical tool kit of teaching tips, advice and different sequences to be used
Learn basic physical adjustments and practise them in assisting public classes
Teach full-length classes to put your skills into practice
Have your class assessed by your mentor
Completion of a 200-hour teacher training
Personal interview with Rinat (15 min)
Self-dedication
Willing to commit
Willing to learn
Able to accept feedback
Rinat Perlman is a passionate and highly experienced yoga teacher. Teaching since 2006, she has studied with several of the world's most cherished teachers in numerous teacher trainings, advanced trainings and through annual participation in their long-term programmes. She has also been a leader off the mat, as studio manager at PURE Yoga The Centrium for 9 years and by conducting a mentorship programme for new teachers.
 
Rinat also holds higher degrees in business and counselling and has a private practice as a psychotherapist.
 
Rinat's teaching is infused with enthusiasm to share the knowledge and insights that have come through her sustained practice and study of yoga – specific aspects of interest being physical practice, philosophy, and modern psychology. Her teaching is direct, dynamic, focused, engaging and light-hearted, offering a vast resource for understanding the potential of yoga practice. Her aspiration is that students leave her classes with fearlessness in their hearts, having touched a deeper level of themselves.
QUALIFICATIONS & CERTIFICATIONS
Iyengar study with Faeq Biria – since 2015
Iyengar training with James Murphy – 2015
Meditation training with Pema Chodron – 2015
Iyengar advanced trainings with Patricia Walden – since 2014
Iyengar study with Eyal Shifroni, Noa Zwieg and Anat Zahor – since 2012
Anusara study with John Friend (Immersions 1-3, teacher trainings 1-3, advanced practice trainings, advanced teacher training, philosophy studies, therapeutic studies) - 2006-2012
WildLotus trainings & studies with Patrick Creelman (teacher trainings, immersions, advanced teacher trainings, advanced practice trainings, philosophy studies, anatomy studies, meditation and pranayama practice and studies) – 2003 - present
The mentorship programme can start at any time in coordination with Rinat.
HK$25,000
20% discount for The Foundation for Yoga Teachers graduates
Photos and video may be taken, solely for PURE marketing purposes.
Refunds/Cancellation:    
Valid refunds are subject to a 10% processing fee that will be deducted from your refund.  
Healthy-licious juice cleanse offer from nood food
$200 discount on nood food 3-Day juice cleanse for all yoga event registrants. Ask nood food staff at your event location for details.
Special offer from PURE Apparel:
20% off all PURE Apparel retail products for all yoga retreat registrants.