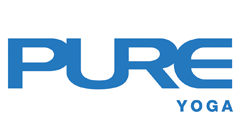 Retreats
Eat, Sleep, Beach, Yoga, Repeat - Retreat with Janet & Daria
First 6 sign ups enjoy an additional $100 off on top of early-bird!
Escape from your bustling city life routine, slow down and indulge the senses – join Janet and Daria for an adventure of yoga, beach, good food and chilled vibes in Canggu, Bali!
In addition to exploring and experiencing what the island has to offer, Janet and Daria have also carefully planned a series of daily yoga sessions designed to evolve your practice. During the retreat, you will experience practices dedicated to improving your flexibility and strength as well as relaxing your mind and uplifting your spirit.
Morning sessions will begin with various pranayama and meditation techniques followed by invigorating strength training to improve your inversions and arm balances, giving you a glimpse of Partner Yoga. In the evening yoga sessions, you will work towards enhancing your flexibility and mobility, which is especially important if your goal is to achieve new milestones in your practice. We will end the day with sharing circles and sound healing therapy to promote deeper relaxation and prepare you for a well-deserved night of rest!
Each participant will also be treated to an exclusive Private Sound healing session – a truly unique experience and a chance to dive deeper into more peaceful states of being!
This retreat programme is designed for the progressive achievement of one's full potential and is suitable for students with some yoga experience who want to bring their practice to the next level. Leave your worries behind and come join us for a fun-filled 4 days / 3 nights of enriching activities!
The yoga clause and programme at Desa Seni Village Resort (the "Resort") are organised by Pure (Travel) Limited ("Pure"), and all travel arrangements, reservations ticketing, package payments are made for and on your behalf by Global Travel PTE LTD (Company Reg. No is 197500079W) ("Global Travel").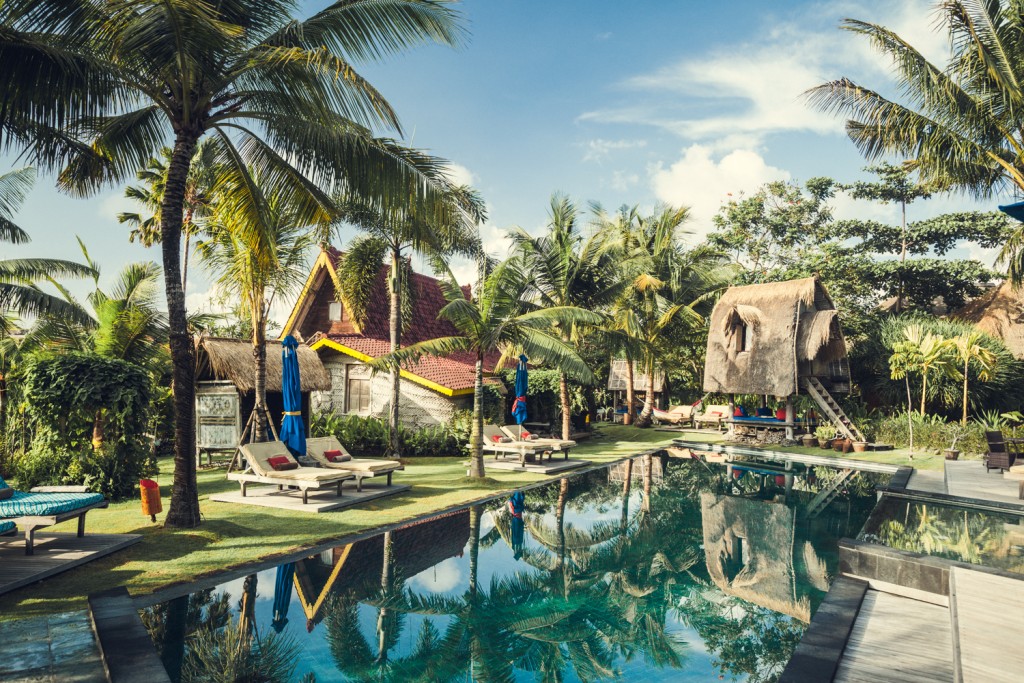 A well-known resort in Canggu Bali, Desa Seni boasts an art village showcasing culture, religion and traditions from the archipelago of Indonesia. It boasts beautifully designed accommodation filled with antiques and beautifully coloured furnishings, serene lush gardens, a holistic spa, and an organic restaurant serving farm-to-table goodness.
Desa Seni Rooms
The resort offers unique accommodation in original antique wood homes that have been imported from the many islands of Indonesia. Each house reflects its own individual history and charm and has been completely refurnished and restored. You will live amidst original artifacts and antiques reflecting true Indonesian culture and heritage.
Unique Individual Houses

Air-Conditioning

Organic Bathroom Products 

WiFi Access

Mini Bar and Unlimited Drinking Water

In-room Personal Safe
Rooms are on a first-come-first-served basis upon registration and settlement of full payment for the retreat.
4 days/3 nights: 10-13 September 2020 (Thursday – Sunday)
Tentative Schedule
Day 1:  
3:00am Meet at Singapore Changi Airport 
5:15am Fly to Ngurah Rai (Bali) International Airport
7:50am Arrive at Ngurah Rai (Bali) International Airport
9:15am Transport Shuttle to Desa Seni Village Resort
10:30am Arrive at Resort and check in when ready 
4:30pm Yoga Session: Yoga Strength
7:00pm Free & Easy time

8:15pm Sharing Circle / Sound Healing
*Flights not included – see below recommended flights to take
Day 2: 
6:30am Morning Pranayama & Meditation Session
7:00am  Yoga Session: Arm Balances
9:00am Breakfast
10:00am Free & Easy time / Optional Group Activity
3:00pm  Yoga Session: Hips Mobility
7:00pm  Free & Easy time

8:15pm Sharing Circle / Sound Healing
Day 3: 
6:30am Morning Pranayama & Meditation Session
7:00am  Yoga Session: Inversions
9:00am Breakfast
10:00am Free & Easy time / Optional Group Activity
3:00pm  Yoga Session: Back Mobility
7:00pm Free & Easy time

8:15pm Sharing Circle / Sound Healing
Day 4: 
6:30am Morning Pranayama & Meditation Session
7:00am Yoga Session: Partner Yoga
9:00am  Breakfast
10:30am Check Out
11:00am Transport Shuttle to Ngurah Rai (Bali) International Airport
2:25pm  Fly from Denpasar (Bali) International Airport to Singapore 
5:10pm Arrive at Singapore Changi Airport
*Recommended Flights
10 September 2020 JQ117 via Jetstar (SIN to DPS direct)
13 September 2020 3K242 via Jetstar (DPS to SIN direct)
Airport transfer is included only for the above flights.
About Janet Voo
Janet has always been enthusiastic about fitness and human science. This motivated her to complete a bachelor's degree in Kinesiology in 2007. She worked as a Kinesiologist, Personal trainer, and now Janet is a yoga instructor. In 2007, Janet took her first Vinyasa flow class and she felt right at home. She knew in her heart that she had found her calling and Yoga became her path. 
In November 2012, Janet was in between jobs and she seized the opportunity to fulfil her dream and immersed herself in Yoga. She completed her first 200-hour Vinyasa-based Yoga Instructor Training course.  In 2015, she furthered her studies with the second Universal Yoga-based 200-hour Teacher Training with Andrey Lappa and Copper Crow. Throughout the years, Janet has been truly blessed to have learned from several incredible and respectful teachers from around the world such as Kino Macgregor, Laruga Glaser, Jani Gokulacandra, Andrei Ram, Patrick Beach, MacKenzie Miller, Briohny Smyth,Dice Lida Klein as well as Dylan Werner.
The reason that Janet teaches yoga is simple.  She teaches yoga because she aims to share her passion about how it has touched and transformed her. She teaches from personal experience and from the bottom of her heart. Janet believes that growth comes from the willingness to challenge ourselves and to experience things outside our comfort zone. Transformation occurs when we are open to the unknown and allow ourselves to be vulnerable. 
Janet believes that we will be amazed by how our journey on the mat unconsciously transforms our perspective and journey in life. Her classes are mainly Vinyasa-based. In her classes, she likes to encourage people to move with intention, love, to go inward, to feel, to be expressive with the beauty of the body, and to delight in this sacred scientific art of practising yoga. 
QUALIFICATIONS & CERTIFICATIONS
Yoga Therapy CET with Arun (50 hours), 2018
Universal Yoga: Yoga Alliance Teacher Training Parts 1 & 2 with Andrey Lappa & Copper Crow (200 hours), 2016

Vinyasa Yoga: Yoga Alliance Teacher Training with Leah Kim (200 hours), 2012

Yoga Intensive Training with Patrick Beach, Mackenzie Miller, Dylan Werner, Andrei Ram, Briohny Smyth, Dice Lida Klein, Kino Macgregor, Laruga Glaser and Jani Gokulacandra (up tp 150 hours), 2012-2018
About Daria Soloveychik
Born and raised in Russia, Daria was always convinced to pursue a corporate career in business. So after attending some yoga classes in 2008 for the sake of keeping fit whilst studying in the UK, she did not expect that it would completely transform her perception of life later on. During her 2012 gap year of travelling around the world and visiting various yoga schools in Asia and the Americas, Daria discovered different types of this ancient practice and it became her true passion. The benefits of yoga were limitless for Daria – becoming stronger and more flexible in both body and mind, feeling happier, more peaceful and in tune with her own self.
In 2016, Daria decided to share her learnings with a greater community and to change her career path by studying in an ashram in Rishikesh, India to immerse in deeper Yogic practices. Daria has since continued to evolve in her journey, cultivating a keen interest not only in the physical aspects of yoga but also in its philosophical and spiritual sides. This led her to become fully dedicated to the service of Yoga and its greater community, as well as the pursuit of a holistic, balanced and natural lifestyle.
Daria's yogic path was illuminated by several incredible teachers such as Andrey Lappa, Copper Crow, Dada Sadananda, Swami Govindananda, and Andrei Ram. By learning from these masters, Daria developed a stronger character and had the encouragement to explore her limits whilst cultivating a spirit of love and compassion in her heart, which motivates her own spiritual path of discovery.
Inspired by her teachers and travels, Daria creates one-of-a-kind classes rooted in traditional Hatha Yoga, whether it is a static or dynamic practice. She enjoys energising and motivating people through intention setting, meditation, pranayama and asana to improve their wellness, by using personal in-depth knowledge and extensive understanding of yoga practices. Each of her classes are both physically and mentally challenging, filled with utmost support and a personal touch for each student. Daria always gives her best when teaching, leading people towards a deeper level of healthy living in tandem with mental peace.
QUALIFICATIONS & CERTIFICATIONS
Singing Bowl Practitioner Training Course with Christina Shui (10 hours), 2019

Hatha Yoga Teacher training with Andrei Ram, 2019

Yoga Self-Realisation Immersion with Andrei Ram, Pure Yoga, 2018

The Science & Practice of Meditation workshop with Ananda Marga Yoga (12 hours), 2018

Reiki Healer Level 1 & 2, Body & Mind Healing School, 2018

Vinyasa CET with Hee Boon (50 hours), 2018

The Art of Assists with Kristin Khor, 2018

©Universal Yoga Teacher Training Internal practices – Part 3 with Andrey Lappa (100 hours), 2017

WildLotus Yoga Progression with Patrick Creelman (12 hours), 2017

©Universal Yoga Teacher Training Parts 1 & 2 with Andrey Lappa  & Copper Crow (200 hours), 2016

Hot Yoga CET with Copper Crow (50 hours), 2016

Assisting Workshop with Tryphena Chia (12.5 hours), 2016

Traditional Hatha Yoga Teacher Training with Rishikesh Yog Peeth (200 hours), 2016
- 3 nights' accommodation plus prevailing taxes and service charges
- Daily breakfast buffet
- Rental of spaces for yoga practice
- Private Sound Healing Session
- Return airport transfer (Transport to and from resort) – for recommended flights only
- All yoga fees
PACKAGE PRICES WITHOUT AIRFARE:      
All prices below are per person for 10-13 September 2020 (4 days / 3 nights)
Single Occupancy
Early-bird 20% discount: S$1,742 (ends 3 Aug 2020)
Regular Price: S$1,936
Double Occupancy
Early-bird 20% discount: S$1,342 (ends 3 Aug 2020)
Regular Price: S$1,491
Triple Occupancy
Early-bird 20% discount: S$1,179 (ends 3 Aug 2020)
Regular Price: S$1,310
Prices listed are inclusive of all prevailing taxes.
* If you have a partner for a Double / Twin-Share room, please indicate partner's name upon registering
* Partners must also submit a separate registration
*If you have no indicated partner, the Twin-share or Triple-Share option will be subject to availability only. 
Photos and video may be taken, solely for Pure marketing purposes.
Application
Please click on the 'Register Now' button below to apply. You will be notified by email within 3 days of its approval along with a Welcome Letter outlining payment procedures and further details.
Tax:
Please note prices includes 7% GST.
Early-Bird Discount
Early-Bird Price: Application sent in on or before 3 August 2020.
Regular Price: Application sent in starting from 4 August 2020.
Refunds/Cancellation
No refund or credit will be given for cancellation starting 3 August 2020.
All refunds are subject to a 10% processing fee that will be deducted from your refund.
This retreat requires a minimum of 12 participants.
Visa Entry & Requirements:
• Please comply with all visa and health requirements of Indonesia
• Pure is not liable for any illness, delays or costs resulting from your failure to meet these requirements. 
• Please ensure that your passport is valid for at least 6 months from the day you arrive in Bali, Indonesia
Special offer from Pure Apparel and nood food:
20% off all Pure Apparel retail products for all yoga event registrants on month of the event.
Up to 20% off all nood food products on week prior and after the event.
This promotion cannot be used in conjunction with any other offer or promotion.
This promotion is non-transferable and non-refundable
 

Terms & Conditions: 
< The organiser of this retreat is Global Travel Ltd.> 

 
*If there is any discrepancy between the printed and web versions, the web version shall prevail.