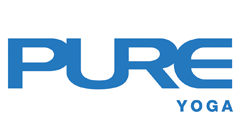 Workshops
Ashtanga weekend with Laruga Glaser
26 June(Friday) 7:00pm – 9:30pm(2.5 hours)
Led Primary Series and Q&A
A traditional counted Primary Series with time allotted for questions and answers.

27 June(Saturday) 10:00am-12:30pm (2.5 Hours)
Vinyasa Integration
In this workshop, we will focus on moving with conscious awareness in union with conscious breath, otherwise known as vinyāsa. Troubleshooting areas of instability that may be present, you will delve more thoroughly into how to build strength with care and attention, building upon internal alignment. Focused points of attention will include practical application of Tristhānam (posture, breath, gaze) into each movement, promoting a calm centre and accessing sense withdrawal, known as pratyāhāra. Learn to activate and open the energy channels of the body without strain. Discover balance, support and integrity in strength-based postures such as techniques for jumping back and jumping through as well as the structural breakdown of challenging poses and transitions.
27 June(Saturday) 1:30pm-4:00pm(2.5 Hours)
The Gateway Poses of Primary Series and Intermediate Series
All postures in the sequences of Ashtanga yoga are important. However, in this workshop, we will take a closer look at the core postures in both Primary and Intermediate series that are integral to opening and strengthening the body-mind for the foundation upon which to more intelligently grow and evolve in the practice.

28 June(Sunday) 10:00am -12:00pm(2 hours)
Awakening the Core: Bandhas, Breath and More (2 hours)
In this workshop, become more intimately rooted in the internal network of the bandhas while tuning to the central axis of the body. Properly understanding how to engage the bandhas not only brings lightness to the body but also stability and clarity to the mind. Learn to become more closely connected to this often elusive and mysterious part of the practice of Ashtanga yoga, appropriate for all levels.

28 June (Sunday) 1:00pm- 3:30pm(2.5 Hours)
Backbending with Ease: Liberate the Spine
The paradox of backbending is that we must be firm and soft at the same time, uniting the energy of strength and surrender. Learn the basic components of backbending with integrity to the natural flow of the body. In addition, learn to understand the concept of active release. When actively releasing, we experience the use of grounding mechanisms to establish the downward flow of energy while fully utilising the breath to then be able to expand and deepen. In this workshop, gain the foundational techniques that allow the body to find its depth and strength while at the same time letting go. For all levels.
FULL WORKSHOP:
Ashtanga Weekend with Laruga Glaser
26-28 June
Total 12.0 hours
Super Early-bird discount: HK$2,400 (ends 12 April)
(Pure Cardholders) Early-bird 20% discount: HK$2,600 (ends 10 May)
(Non-Pure Cardholders) Early-bird 10% discount: HK$2,925(ends 10 May)
Regular Price: HK$3,250

Weekend drop-in
Total 9 hours
(Pure Cardholders) Early-bird 20% discount: HK$1,950 (ends 10 May)
(Non-Pure Cardholders) Early-bird 10% discount: HK$2,193 (ends 10 May)
Regular Price: HK$2,437
Individual drop-in (Please register in studio)
26-28 June
(Pure Cardholders) Early-bird 20% discount: HK$700 (ends 10 May)
(Non-Pure Cardholders) Early-bird 10% discount: HK$787 (ends 10 May)
Regular Price: HK$875
Laruga Glaser has been practising Ashtanga yoga continuously for over 23 years. She was immediately drawn to the practice in her early 20s after working with other forms of yoga a few years prior. After establishing a committed practice, she deepened her studies by travelling to Mysore, India annually to practise at KPJAYI where the late Sri K. Pattabhi Jois taught and now his grandson R. Sharath Jois teaches.
Laruga has made more than 14 trips to Mysore and is on a mission to continue to learn and grow as a student as well as a teacher. She is one of the few in the world who has been given the distinction of being certified to teach up to Advanced B, which is not easily given and takes many years to earn. Through it all, Laruga teaches as an act of deep sharing and love for what yoga develops in each individual. She facilitates space to open, challenge and inspire those to realise their inherent potential and has been personally invited all over the world to do so.
Photos and videos may be taken, solely for Pure marketing purposes. 
Early-Bird 20% Discount:       
Early-Bird Discount ends 10 May 2020. Please see above for listed prices.
 Refunds/Cancellation:    
No refund or credit will be given for cancellation starting 10 May 2020.
 All refunds are subject to a 10% processing fee that will be deducted from your refund.
Special offer from Pure Apparel:
20% off all

 

Pure Apparel regular-priced products including accessories for all yoga event registrants on dates of the workshop
 Healthy-licious juice cleanse offer from nood food:
$200 discount on nood food 3-Day juice cleanse for all yoga event registrants on workshop dates. Ask nood food staff at your workshop location for details.
10% off all nood food items for all yoga event registrants on dates of the workshop.
To register, please contact any Pure Yoga studio or see reception