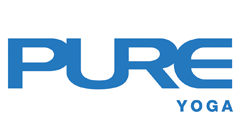 Workshops
Jared Mccann Yoga: 50- hour Immersion Training
Learn to practise and teach the Jared McCann Vinyasa sequence with clarity and precision. This 50-Hour training is Yoga Alliance certified, and will focus on providing tools and techniques for the following:
• Refining trainee's own personal asana practice
• Learn the basics of how to effectively cue + teach a JM Vinyasa class
• Understanding anatomy + physiology as applied to yoga asana
• Giving safe and effective adjustments during yoga class
• Incorporating Yoga history + philosophy into practice and teaching
• Developing a Sadhana practice (meditation, mantra, pranayama)
• Studying the asanas (postures) in-depth with daily posture clinics, including how to use breath and bandhas to increase stability, strength and awareness
31 October – 4 November 2020
8:30am to 7:00pm daily
8:30am - 9:30am Meditation/mantra/pranayama practice
9:30am - 11:30am Asana practice taught by Jared or Rebecca
Lunch break
12:30pm - 3:00pm Yoga philosophy / teaching / asana sequencing lecture with Jared or functional yoga anatomy lecture with Rebecca
3:15pm - 5:30pm Posture clinic
5:30pm - 7:00pm Asana class taught by Jared or Rebecca

*Above schedule is tentative and can be subject to changes.
FULL WORKSHOP:
Jared Mccann Yoga: 50-hour Immersion Training

31 October – 4 November

Total 50.0 hours
(Pure Cardholders) Early-bird 20% discount: HK$6,800 (ends 20 September)
(Non-Pure Cardholders) Early-bird 10% discount: HK$7,650 (ends 20 September)
Regular Price: HK$8,500
Jared McCann is an international yoga teacher, two-time national and 2013 world asana champion, and holds an advanced E-RYT 500 designation. Jared has studied yoga extensively with Dharma Mittra, Ana Forrest and Mary Jarvis. He has decades of practice in Ashtanga, Bikram, Dharma, Forrest and Iyengar yoga, combining all disciplines together in his vinyasa series.

Jared believes that yoga is a powerful tool which assists human progress, allowing each individual to peel off layers of their "identities" in order to uncover their own true nature. He also believes that through yoga, practitioners feel part of something larger than themselves and are better able to see their own divine place in the universe.

Jared's yoga classes are a creative blend of classical and modern yoga philosophies. With inspiration drawn from Ashtanga, Iyengar, Bikram, Dharma, and Forrest Yoga, elements of these five styles are uniquely fused together to create a new and transformative style of Yoga that is challenging, healing and fun.
Photos and videos may be taken, solely for Pure marketing purposes. 
Early-Bird 20% Discount:       
Early-Bird Discount ends 20 September 2020. Please see above for listed prices.
 Refunds/Cancellation:    
No refund or credit will be given for cancellation starting 21 September 2020.
 All refunds are subject to a 10% processing fee that will be deducted from your refund.
Special offer from Pure Apparel:
20% off all Pure Apparel retail products for all yoga event registrants on dates of the workshop.
 Healthy-licious juice cleanse offer from nood food:
$200 discount on nood food 3-Day juice cleanse for all yoga event registrants on workshop dates. Ask nood food staff at your workshop location for details.
10% off all nood food items for all yoga event registrants on dates of the workshop.
To register, please contact any Pure Yoga studios or see reception