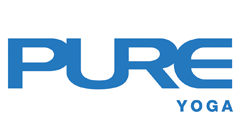 Workshops
Weekend workshop Yoga + life with Sara Clark
Registration will open up soon!!
Session 1
The Art of Vinyasa: A Mindful Approach to Movement
6 November (Friday), 6:30pm to 9:00pm
Vinyasa yoga is far more complex than a series of sun salutations – it is a science that can transform how we show up in the world. The term "go with the flow" truly is a skill that, with practice, can become a way of life both on and off the mat. In this workshop, you will understand the true meaning of Vinyasa both as a spiritual and physical practice. Explore how vinyasa can enhance your daily routine to help support embracing the cycle of life. Experience a dynamic flow that celebrates life, breath, and the unique way your body moves. Leave with new tools that will support embracing change while showing up as the best version of Self.

Session 2
The Art of Prana: An Empowering Approach to Breath
7 November (Saturday), 11:00am to 1:30pm

Very often our bodies are not receiving enough energy to support our well-being. Lack of oxygen sends the nervous system into panic mode causing disease in the body. The good news is that our breath has the power to re-balance us – and it's free! In a modern world full of high stress, allow the ancient practice of pranayama to help you cultivate an intimate relationship with the sound and rhythm of your breath. Better understand why proper breathing is the key to prosperity. Learn to more efficiently manage stress and awaken both inner wisdom and inner peace. Leave feeling energised with breathing techniques that will increase mindfulness and compassion towards yourself and others – techniques that you can utilise anytime, anywhere.

Session 3
The Art of Rest: A Holistic Approach to Rest
7 November (Saturday), 3:00pm to 5:30pm

We live in a society that applauds full schedules and long work weeks. There never seems to be enough time for anything these days, let alone rest. In this workshop, we will look at the power of restoration on both an energetic and scientific level. You will better understand why rest is vital for the nervous system, along with tips and tricks to revel in rest whether in between appointments or right before bed. Understand the holistic clock that correlates to your body's needs. Learn the energetics of rest and exactly where it is lacking in your life.

Allow your body to surrender and release into a juicy restorative practice designed to melt away tension and calm the mind. In this series of postures, the focus will be on re-balancing the nervous system while enjoying the healing nature of the breath. Walk away feeling grounded and renewed both mentally and physically.

Session 4
The Art of Sequencing: A Creative Approach to Movement
8 November (Sunday), 10:00am to 12:30pm

Creating a fluid vinyasa yoga sequence is an opportunity to create a spiritual experience that has the power to change people's lives. Learning how to both mindfully and creatively move a group in unison while honouring all levels is a skill. In this workshop, we will break down how to create a vinyasa class that honours both the biomechanic and yogic principles.

By celebrating your own personal practice, we will learn how to create impactful themes and mindful sequences where all bodies feel empowered and inspired. Whether you are a teacher or a seasoned practitioner, this is a fantastic opportunity to deepen your relationship to your limitless potential while telling a story through the unique way your body moves.
FULL WORKSHOP:
Weekend Workshop Yoga + Life with Sara Clark
6-8 November
Total 10 hours
(Pure Cardholders) Early-bird 20% discount: HK$2,090 (ends 27 September)
(Non-Pure Cardholders) Early-bird 10% discount: HK$2,351 (ends 27 September)
Regular Price: HK$2,612
Any 2-session Drop-In:
(Pure Cardholders) Early-bird 20% discount: HK$1,200 (ends 27 September)
(Non-Pure Cardholders) Early-bird 10% discount: HK$1,350 (ends 27 September)
Regular Price: HK$1,500
Individual Drop-In:
(Pure Cardholders) Early-bird 20% discount: HK$700 (ends 27 September)
(Non-Pure Cardholders) Early-bird 10% discount: HK$787 (ends 27 September)
Regular Price: HK$875
Sara Clark is an international vinyasa yoga teacher based in New York City. With over two decades of experience, Sara's teachings merge the physical and spiritual practices of yoga with mindfulness and meditation techniques that help to ease suffering and liberate the soul. She has been a Global Yoga Ambassador for lululemon and has graced the cover of Yoga Journal twice along with Prevention Magazine. Sara has created a series of online yoga and meditation videos for Shape Magazine, Yoga Today, and Glo. Known for her compassionate teaching style and fluid vinyasa sequences, Sara makes both the novice and the more experienced practitioner feel welcomed in her classes.
Photos and videos may be taken, solely for Pure marketing purposes.
Early-Bird 20% Discount:
Early-Bird Discount ends 27 September 2020. Please see above for listed prices.
Refunds/Cancellation:
No refund or credit will be given for cancellation starting 28 September 2020.
All refunds are subject to a 10% processing fee that will be deducted from your refund.
Special offer from Pure Apparel:
20% off all Pure Apparel retail products for all yoga event registrants on dates of the workshop.
Healthy-licious juice cleanse offer from nood food:
$200 discount on nood food 3-Day juice cleanse for all yoga event registrants on workshop dates. Ask nood food staff at your workshop location for details.
10% off all nood food items for all yoga event registrants on dates of the workshop.
To register, please contact any Pure Yoga studio or see reception