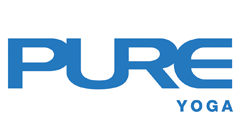 Retreats
Budokon Staycation with Philippa Ho & Fabien Roels
10-12 July
Take a short break from city living and join us for a weekend by the sea at The Pier Hotel Sai Kung.
Daily practice will give you a good taste of Budokon's movement language through yoga and other disciplines including mobility, martial arts, calisthenics and animal locomotion. Expect to flow, sweat and explore different forms on and off the parameters of a yoga mat. A brief drive from our home city's central hub, unwind by the water and take a breather in the serenity of Hebe Haven.
Get a feel for the Budokon (BDK) curriculum combining their innovative style of Budokon Yoga along with BDK Mobility, BDK Animal Locomotion and BDK Calisthenics. This weekend will inspire you to expand your movement language beyond traditional yoga constructs.
Budokon Yoga is a modern yoga style that unites the ancient tradition of self-enquiry with modern mixed movement. BDK Yoga was codified and popularised by Cameron Shayne beginning in 2001.
The style was created as a conditioning practice for movers of all types seeking the highest level of agility, mobility, stamina and strength. The foundation of this style is the BDK Yoga Primary Series.
This series consists of 7 intelligently assembled sections of slow and controlled movements designed to improve mobility, agility, flexibility and strength. The techniques are learned through repetition and precision with emphasis being on the transitions from posture to posture, rather than the holding of postures. The purpose of this class is to gain muscular strength, cardiovascular stamina and joint mobility.
Treasured for its surrounding beaches, azure blue water and picturesque surrounds, The Pier Hotel is a little slice of paradise in "the back garden of Hong Kong", Sai Kung. Escape to a private haven at The Pier Hotel where the pace of life is slow and the scenery is simply breathtaking.
Nestled amidst a tranquil pier away from the hustle and bustle, The Pier Hotel is located in Pak Sha Wan, where you can explore the local secret beaches and charming fishing villages, and experience gastronomic tour at various pubs and seafood restaurants.
2 nights / 3 days: 10-12 July (Friday – Sunday)
Tentative Daily Schedule:
10 July, Friday
3:00pm — Check-in
Free Time
5:30pm - 7:00pm — Budokon Free Flow
7:30pm — Dinner*
9:00pm — Group Gathering
11 July, Saturday
7:30am - 9:30am — BDK Yoga
10:00am — Breakfast
Free Time
3:00pm - 5:00pm — BDK Mobility
7:30pm — Dinner*
9:00pm — Group Gathering
12 July, Sunday
7:30am - 9:30am — BDK Yoga
10:00am — Breakfast
11:00am — Group Gathering
12:00pm — Check-out
*Dinner is not included in the package
Suitable for
• Those keen to develop their yoga knowledge and Budokon journey
• Anyone curious to learn about their body and how it can move
What to Bring
• An open mind
• Yoga mat
• Reusable water bottle
• Swimsuit
• Sunscreen
• Mosquito repellant
• Long sleeve/ rash-guard top that covers the shoulders for floor work
About Philippa
Philippa started her yoga practice in 2012 and has been teaching since 2016. A curiosity for enjoyable exercise evolved into a healthy routine, and she liked how connecting to her breath in class helped her become calmer and kinder outside of the studio. She is grateful to have met teachers who continue to guide her and encourage her out of her comfort zone. 
Tryphena shared the foundations of a strong Vinyasa practice and honest way of being. From falling out of a pose to resisting real emotions, the Baptiste methodology built a solid base for Philippa to begin teaching authentically and creatively. Ariel shared an energetic and anatomical perspective of the body, emphasising how yoga feels and looks different for each of us. Most recently, Cameron's system of the Budokon curriculum has prompted Philippa to explore yoga forms beyond their traditional constructs into the realms of martial arts and free-form movement.
Philippa's classes can include fluid flows, at times alignment-conscious, or exploring the spaces between shapes and moving with intention. She hopes to keep classes playful and accessible so that students can choose to face any frustration on the mat and consistently respond in ways that empower them in their lives every day. 
QUALIFICATIONS & CERTIFICATIONS
Budokon Mobility with Cameron and Melayne Shayne (50 hours), 2019
Budokon Yoga with Cameron and Melayne Shayne (50 hours), 2018
Mentorship Programme with Tryphena Chia (100 hours), 2018
Yin Yang Yoga with Ariel Tang (100 hours), 2017
Baptiste Power Vinyasa with Tryphena Chia (200 hours), 2016
About Fabien
Fabien was born in 1984 in Nice, in the south of France. Since he was a kid, he felt that there was the highest purpose on life so he determined to find it. His steps led him first on a tatami rather than on a Yoga mat, and he made his path to a higher consciousness on the way of martial arts so many years before to get on the way of the Yogi. When he went for the first time in his uncle's yoga school, he immediately understood that Yoga and Martial arts lead to the same objective. And in 2012 he decided to join his uncle's school. He was trained for 3 years to become a yoga therapist. In 2016, he decided to deepen his knowledge on how to improve the human being getting several certification in Pilates. Currently Fabien expresses himself the best through Budokon Yoga, a style which combines all the knowledge he has learned in the various schools of martial arts, and infuses it with the discipline of yoga.
On his path, Fabien met several great masters, But the most significant teacher for him was his uncle who went to learn yoga in an ashram in India. One of the first principle that Fabien's uncle taught him was : "No need to go to India to understand yoga, Yoga is your nature, you only need to enter into yourself." Since then, Fabien has been developing his capacity of self-consciousness in his whole life. Cameron Shayne has been a significant master in Fabien's expérience because he created the link between the martial artist and the yogi he is.
Fabien's classes are challenging and atypical, he uses his knowledge on other disciplines to enhance his classes. He aims to bring his students to self conciousness, and to get a better understanding of themselves. He gives us the opportunity to embrace both the warrior and the yogi inside us and to get more balance in our manifestation.
 QUALIFICATIONS & CERTIFICATIONS
Ashtanga Vinyasa Teacher Certification, International Practioners of Holistic Medecine, 2018
Pilates Continuing Education Training with Andrea Maida, 2018
Budokon Yoga Teacher Training with Cameron Shayne (200 hours), 2017
Pilates Comprehensive Teacher Training with The Fitness School of Sports Sciences (200 hours), 2016
National Diploma Pilates System Instructor with National Educational Sports Center, 2016
Hatha Yoga Teacher Training with Santo Gitto, 2015
Inclusive of:
- 2 nights' accommodation, taxes and service charges
- Daily breakfast
- All Yoga fees
- Complimentary Wi-Fi
- Access to private rooftop for morning yoga
- Access to hotel swimming pool and gym
- Complimentary shuttle bus to Sai Kung Town + Hang Hau MTR Station
PACKAGE PRICES:      
All prices below are per room per person for 10-12 July (3 days / 2 nights)
Room Category

Early-bird (ends 30 June)

Regular Price

Superior Terrace

Designed and tailored to match every expectation of the traveller. Offering tropical outdoor views from the private terrace, Superior Terrace is the true calling of a traveller's tune.

 

 

 

Single Occupancy

 

HK$6,975

HK$7,750

Double Occupancy

HK$4,995

HK$5,550

 

Deluxe Terrace

Blessed with exquisite views of the private terrace, the Deluxe Terrace is best known for the relaxation it brings to an explorer like you.

 

 

 

Single Occupancy

 

HK$7,560

HK$8,400

Double Occupancy

 

HK$5,274

HK$5,860
Rooms are on a first-come-first-served basis. Reserve your preferred room choice now!
Photos and video may be taken, solely for Pure marketing purposes.
Early-Bird 10% Discount:       
·          Last day for Early-Bird Discount is 30 June 2020.
Refunds/Cancellation:    
·          No refund or credit will be issued for cancellations starting from 1 July 2020.
·          A 10% package price administration fee applies to all refunds or cancellations.
Minimum Students
This programme requires a minimum of 10 students.
Contact & Enquiries
· For enquiries, please email retreats@pure-yoga.com
Healthy-licious juice cleanse offer from nood food
·         $200 discount on nood food 3-Day juice cleanse for all yoga event registrants two weeks prior and after retreat. Ask nood food staff at your event location for details.
Special offer from Pure Apparel:
·   20% off all Pure Apparel retail products for all yoga retreat registrants.
*If there is any discrepancy between the printed and web versions, the web version shall prevail.
About the teachers