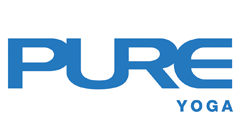 Workshops
Hatha Yoga Workshop with Hari Om
In typical yoga classes, time is the biggest constraint that prevents us from delving deeply into core concepts of Hatha Yoga such as Asana and Pranayama. This workshop provides an opportunity to deconstruct Yoga postures and breathing techniques aided by basic study of anatomy and postural alignment.

Each day of the workshop deals with a different topic or perspective of the practice. Day 1 will focus on basic poses and variations along with pranayama and chanting. Day 2 will focus on Sun Salutations, Headstand variations along with basic anatomy and yoga nidra. Day 3 will focus on strengthening and balancing postures including arm balances, mantra chanting and yoga nidra. This allows students who can only join single sessions to still be able to gain deeper knowledge of that day's chosen subject.

Daily topic-related handouts will be given to students along with detailed explanation of the poses that are being practised. Students will discover various options for the same poses ranging from beginner to intermediate levels. Proper use of props will also be explained for students who need such assistance.
Session 1: Basic Poses & variations along with Pranayama and Chanting
11 December (Fri): 7:00pm – 10:00pm
Yoga aims to calm fluctuations of the mind and bring unification of the body, mind and soul. As such, the study of Pranayama and basic yoga poses along with variations tailored for individual needs are explored to gain good perspective of alignment and safety while practising in group classes.


Session 2: Suryanamaskara, Headstand Variations and Anatomy Study
12 December (Sat): 2:00pm – 5:30pm
One of the most dynamic movement sequences of Yoga practice is the Suryanamaskara or the Sun Salutations. Students will get to learn the traditional Sun Salutations with variations to suit the level of individual's practice. It will be followed by postures relating to release of tension of the hips and the hamstrings which in turn help to relieve tightness in the lower back region.
Pranayama and Yoga Nidra will also be included.

Session 3: Yoga Strength and Arm Balances along with Mantra Chanting
13 December (Sun): 2:00pm – 5:30pm
An in-depth study into the spinal alignment and possibilities of exploring the full range of movement delving into the process of tackling Backbends. The session also includes strengthening work aimed at improving the confidence of students to tackle different arm balances ranging from beginners to intermediate level
FULL WORKSHOP:
7-9 August
Total 10.0 hours
(PURE Cardholders) Early-bird 20% discount: HK$1,620 (ends 20 November)
(Non-PURE Cardholders) Early-bird 10% discount: HK$1,822 (ends 20 November)
Regular Price: HK$2,025
All Levels

DAILY DROP-IN:
7-9 August
Session 1 or 2 or 3
3 or 3.5 hours per session
(PURE Cardholders) Early-bird 20% discount: HK$675 (ends 20 November)
(Non-PURE Cardholders) Early-bird 10% discount: HK$759 (ends 20 November)
Regular Price: HK$843
All Levels
Photos and videos may be taken, solely for Pure marketing purposes.
Early-Bird 20% Discount:
· Early-Bird Discount ends 20 November 2020. Please see above for listed prices.
Refunds/Cancellation:
· No refund or credit will be given for cancellation starting 20 November2020.
· All refunds are subject to a 10% processing fee that will be deducted from your refund.
Special offer from Pure Apparel:
· 20% off all Pure Apparel retail products for all yoga event registrants on dates of the workshop.
Healthy-licious juice cleanse offer from nood food:
· $200 discount on nood food 3-Day juice cleanse for all yoga event registrants on workshop dates. Ask nood food staff at your workshop location for details.
· 10% off all nood food items for all yoga event registrants on dates of the workshop.
To register, please contact the yoga studio or see reception.
About the teacher