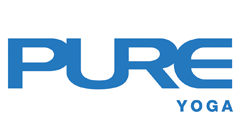 Workshops
Inversion Lab with Greta Lai
1, 8 & 22 November Starstreet Precinct
Welcome to the Inversion Lab! A space where we take one inversion each time, then dissect and analyse it to the bone. We're building you a strong foundation to feel confident balancing upside down.
1, 8 & 22 November (Sundays)
Total 7.5 hours
SESSION 1 - Headstand
11:00am - 1:30pm (2.5hrs)
Ready to turn your world upside down but cannot seem to find the balance? Want to wean off balancing with the wall, yet unsure how? You can sing a song in your headstand and eager to have more fun? Let us explore all of these! From shoulder mobility to lower ab strength to boosting your confidence, we'll get you enjoying and breathing in the upside down world.
SESSION 2 - Pincha (Forearm Balance)
11:00am - 1:30pm (2.5hrs)
The forearm balance looks like a pose belonging to the land of the surreal, but it is actually very doable - when you understand how your anatomy should work in this pose. Whether you are a newbie to this pose or if you have some knowledge but want to solidify your structure so you can balance anytime anywhere, this session is for you.
SESSION 3 - Handstand 
11:00am - 1:30pm (2.5hrs)
Handstand is about being able to balance on your hands, but a lot of people are so busy trying to fly and land at the wall that they forget their base. Here, we will work from the ground (hands) up so that when you do go upside down, you will feel in control. This session is ideal for people who are new to the handstand as well as those who can balance with the wall and are curious to know how to start moving away from it.
MAXIMUM CAPACITY: 15
These sessions are for people who have a regular yoga practice. Not suitable for people who have injuries in their fingers, neck, shoulders, wrists, lower back, eye issues, heart issues, high blood pressure, or those who are pregnant.

Inversion Lab with Greta Lai
Total 7.5 hours
MAXIMUM CAPACITY: 15

Full Workshop:
(Pure Cardholders) Early-bird 20% discount: HK$2,175 (ends 10 October)
(Non-Pure Cardholders) Early-bird 10% discount: HK$2,447 (ends 10 October)
Regular Price: HK$2,719
Individual Session Drop-in
Price: HK$900
(Register at studio only)
Photos and videos may be taken, solely for Pure marketing purposes.
Early-Bird Discount
Early-Bird Price: Application sent in on or before 10 October 2020.
 Refunds/Cancellation:    
No refund or credit will be given for cancellation starting 11 October 2020.
All refunds are subject to a 10% processing fee that will be deducted from your refund.
Special offer from Pure Apparel:
20% off all Pure Apparel regular-priced products including accessories for all yoga event registrants on dates of the workshop
 
 Healthy-licious juice cleanse offer from nood food:
$200 discount on nood food 3-Day juice cleanse for all yoga event registrants on workshop dates. Ask nood food staff at your workshop location for details.
10% off all nood food items for all yoga event registrants on dates of the workshop.
To register, please contact any Pure Yoga studio or see reception.