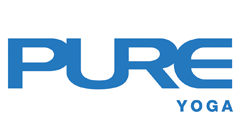 Workshops
Physics Floating with Sean Robinson
17 & 18 July, Asia Standard Tower
Ever wondered how people seem to effortlessly float to chaturanga or glide to the front of the mat from downward-facing dog?
I did. For a long time.
Until I realised that moving with ease takes effort. And what I mean by effort is deliberate practice.
Repetition is important. But only if it is the repetition of proper technique. This workshop is something I wish I had when I was learning.
Across the two workshops we will cover the four main floating transitions of the sun salutations. Each transition has modifications (ways to make more accessible) and variations (more challenging) to suit your level.
By taking the time to deconstruct these movements, you leave feeling both stronger and lighter.
Floating not only looks and feels great, but it also creates a much safer and more stable practice. Moving, with control, from one pose to another.
Unlocking these transitions creates a more seamless experience to your practice. The practice becomes less about arriving at particular poses and more about the journey between them.
** Not suitable for beginners or those experiencing wrist injuries
Session 1:
Floating Back to Chaturanga
(from a forward fold and from seated)

17 July
10:00am – 12:00pm

- This session will cover the fundamentals of chaturanga alignment.


Session 2:
Floating Forward from Downward Dog
(to standing and to seated)

18 July
10:00am – 12:00pm
Full Workshop
Total 4.0 hours
PURE Cardholder 20% Early-bird: HK$1,080 (ends 20 June)
Non-PURE Cardholder 10% Early-bird: HK$1,215 (ends 20 June)
Regular Price: HK$1,350
Drop-in Option
Total 2.0 hours per session
PURE Cardholder 20% Early-bird: HK$675 (ends 20 June)
Non-PURE Cardholder 10% Early-bird: HK$760 (ends 20 June)
Regular Price: HK$844
Photos and videos may be taken, solely for PURE marketing purposes.
Studio Closure:
In case of studio closure due to the government's social distancing measures, the Teacher Training will continue as per the schedule but online via Zoom.
Early-Bird Discount:
Early-bird Discount ends 20 June 2021.
Refunds/Cancellation:
No refund or credit will be issued for cancellations starting from 21 June 2021.
All refunds are subject to a 10% processing fee that will be deducted from your refund.
Healthy-licious juice cleanse offer from nood food:
$200 discount on nood food 3-Day juice cleanse for all yoga event registrants on workshop dates. Ask nood food staff at your workshop location for details.
10% off all nood food items for all yoga event registrants on dates of the workshop.
To register, please contact any PURE Yoga studio or see reception.
*Please refer here for the full terms & conditions