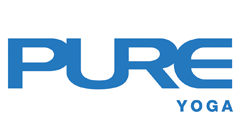 Workshops
Arm Balance Yoga Workshop with Sean Robinson
9 & 10 October, The Centrium – Central
Suspending your bodyweight on your arms is a pivotal moment for many in Yoga – not only because of the physicality but because it requires total absorption. A union of mind, body and breath that creates a stillness like no other.
Using a combination of visual, verbal and physical, each arm balance will be deconstructed and annotated. We will identify the familiar shapes and techniques that underly all arm balances. The longer and more informal setting allows for 1-1 instruction and questions.
Not suitable for beginners or those experiencing wrist injuries.

9 October 2021
10.00am – 12.30pm

Session 1: Holding Strong
For those new to arm balancing or those who want to find more stability. The first part of the workshop covers prerequisite strength and skill for crow pose (kakasana) as this is the foundation of most arm balances. Once established, we will explore limitless options to challenge our balance and strengthen our practice.

We will cover 10+ arm balances, each with their own modifications (more accessible) and variations (more challenging).
10 October 2021
10.00am – 12.30pm
Session 2: Moving from Balance into Balance
So you can hold several arm balances for 3-5 breaths – what next?

Learning to suspend your bodyweight on your hands is a pivotal moment in your Yoga journey. But the moment you begin linking one pose to another is a whole new world.

In the previous workshop we developed strength in stillness. In this workshop we learn to thread arm balances together in a sequence, exploring different ways to enter and exit many arm balances.
Initially we will sequence two arm balances. By the end of the class, students will have the opportunity to thread 4+ poses together.

Prerequisites: A solid crow pose (kakasana) as this is the foundation for many arm balances.
28 March & 11 April
Total 5.0 hours

PURE Cardholder Early-bird 20% Off:
HK$1,480 (ends 15 September)

Non-PURE Cardholder Early-bird 10% Off :
HK$1,665 (ends 15 September)
Regular Price: HK$1,850
Photos and videos may be taken, solely for PURE marketing purposes.
Early-Bird Discount
Early-Bird Price: Application sent in on or before 15 September 2021.
Regular Price: Application sent in starting from 16 September 2021.
Refunds/Cancellation:    
No refund or credit will be given for cancellation starting 16 September 2021.
All refunds are subject to a 10% processing fee that will be deducted from your refund.
 Healthy-licious juice cleanse offer from nood food:
$200 discount on nood food 3-Day juice cleanse for all yoga event registrants on workshop dates. Ask nood food staff at your workshop location for details.
10% off all nood food items for all yoga event registrants on dates of the workshop.
To register, please contact any PURE Yoga studio or see reception.
*Please refer here for the full terms & conditions