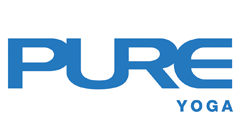 Online Event
Baby Massage: The Nurturing Touch of Love with Samantha Chan
Baby Massage is a beautiful art and loving way to communicate with your baby. It has fantastic health benefits for you and your little one – and it is great fun too!! With its many advantages in neurological and physiological development for newborns, don't miss learning the art of touch therapy on your baby with this online class!

Benefits of Baby Massage
• Create a stronger bond between you and your baby
• Relax both baby and parent
• Stimulate and support baby's physical, emotional and social development
• Relieve colic, wind, constipation, teething and other ailments
• Improve sleep and reduce baby fussiness
• Enhance development and cognition

Who can attend the online class?
• Parents with babies from birth to crawling
• Expecting parents
• Guardians taking care of babies
• Anyone who wants to learn the art of baby massage!

What will be provided?
• 90-minute infant massage lesson
• Handouts**
• A bottle of massage oil (organic cold-pressed vegetable oil)**
• Virtual loving space and time for parents & babies to bond

** All handouts and materials will be posted to participants a week prior to the workshop.

What to prepare
• Your lovely baby
• A towel/blanket to put your baby on
• A small pillow (for newborns to babies a few weeks old)
• Space to sit on the floor with your baby during massage

*Replay link will last for 5 days
27 February (Saturday)
1:00pm – 2:30pm
FULL WORKSHOP:                                                    
Baby Massage: The Nurturing Touch of Love with Samantha Chan
27 February
Total 1.5 hours

(PURE Cardholders) Early-bird 20% discount: HK$450 (ends 14 February)
(Non-PURE Cardholders) Early-bird 10% discount: HK$506 (ends 14 February )
Regular Price: HK$562
Tuition includes bottle of massage oil (organic cold-pressed vegetable oil)
Photos and videos may be taken, solely for PURE marketing purposes. 
Early-Bird 20% Discount:       
      · Early-Bird Discount ends 14 February 2021. Please see above for listed prices.
 Refunds/Cancellation:    
     · No refund or credit will be given for cancellation starting 15 February 2021.
·      All refunds are subject to a 10% processing fee that will be deducted from your refund.
To register, please contact any PURE Yoga studio or see reception
*Please refer here for the full terms & conditions